Following the Diplomatic Forum on "Australia and the G20 in 2014: Growth and Employment in the World," which featured guest speaker H.E. Patricia Holmes, Ambassador of Australia to Argentina, the Center for the Opening and Development of Latin America (CADAL) organized a toast to celebrate the 11th anniversary of the institution. The encounter took place in the Universidad del CEMA and was moderated by Carlos Gervasoni. All attendees received a copy of
Annual Global Development: Democracy, Market and Transparency 2013
.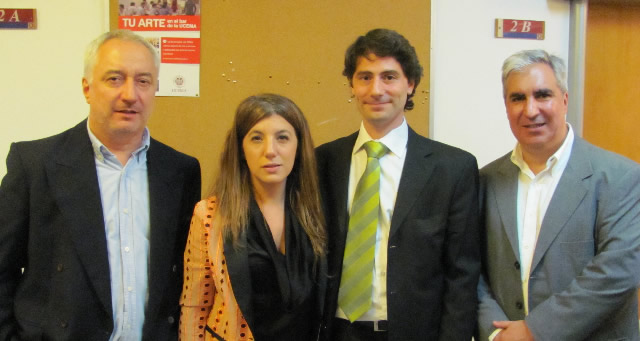 CADAL staff: Sergio Casais, Webmaster; Marissa Di Vitto, Director of Administration and Finance; Hernán Alberro, Programs Director; and Gabriel Salvia, General Director.
Carlos Fara, Director of CADAL's Consultative Council and Horacio Fernández, Coordinator of CADAL's Business Council.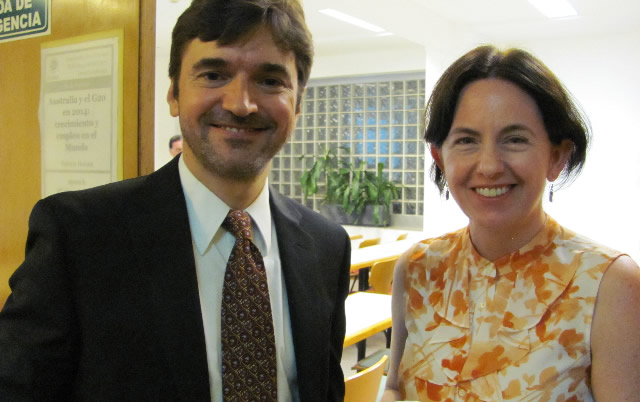 Academic advisors to CADAL Carlos Gervasoni, Professor at the University Torcuato Di Tella and Sybil Rhodes, professor at the University del CEMA.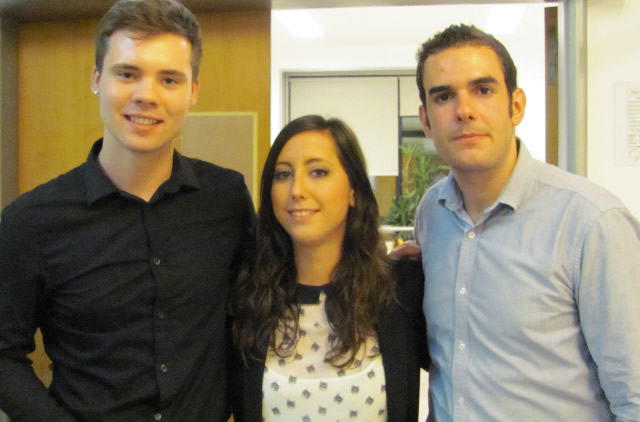 Alexander Doler (United States), Ainara Gómez Senar (Spain) and Leo Moreau (France), CADAL's foreign interns.