In attendance at CADAL's second Executive Committee meeting of the year were Hernán Alberro, Gabriel Salvia, Horacio Fernández, Horacio Reyser, José Montaldo, Patricio Navia, Sybil Rhodes, Héctor Schamis y Ricardo López Göttig.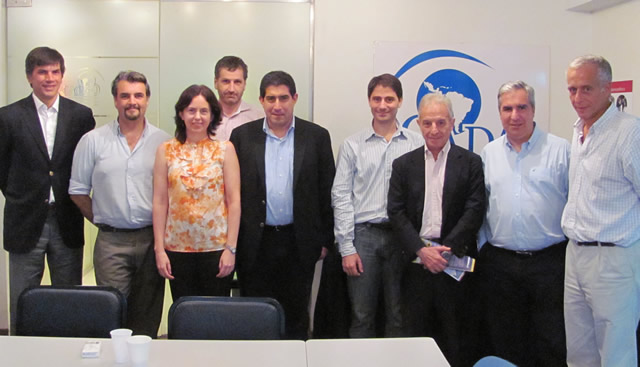 With the objective of analyzing the institution's priorities in its program with deals with political, institutional, economic and social topics in Argentina, an expanded meeting of CADAL's Executive Committee convened and in which administrative authorities, advisors and collaborates all participated.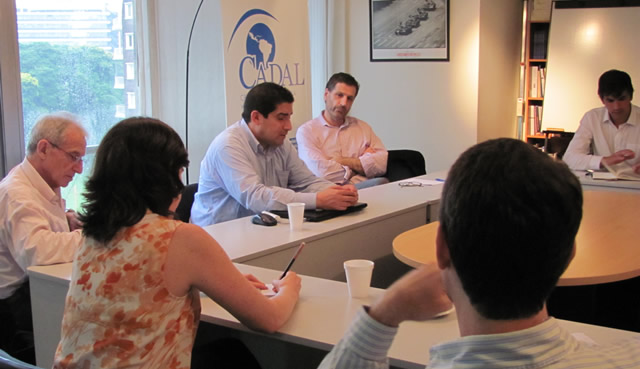 Two academic advisors who live overseas participated in the meeting: Patricio Navia (Chile) and Héctor Schamis (United States).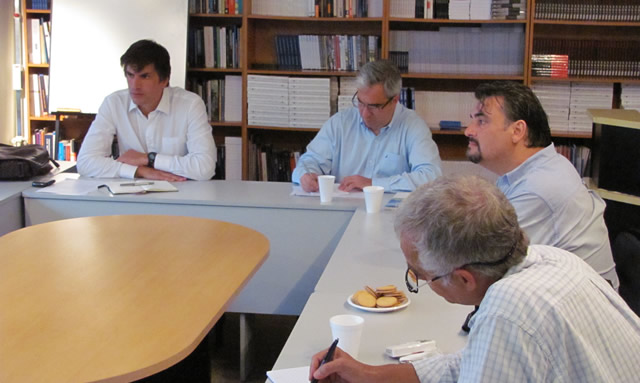 Horacio Reyser, Vicepresident and Director of the Business Council; Gabriel Salvia, Chairman and General Director; Ricardo López Göttig, academic advisor; and José Montaldo, Business Council Coordinator.
Hernán Alberro, Programs Director; Sybil Rhodes, academic advisor; and Horacio Fernández, Business Council Coordinator.