The president of the Center for the Opening and Development of Latin America (CADAL), participated from 1 to 4 November in the 8th Assembly of the World Movement for Democracy which was held in Seoul, South Korea.
This meeting entitled "Empowering civil society for the renewal of democracy" consisted of a four days gathering of more than three hundred democracy activists from 95 countries to exchange views and experiences.
The meeting began with an opening dinner at which the Prime Minister of the Republic of Korea, Hwang Kyo-ahn, Kim Campbell, head of the Steering Committee of the World Movement for Democracy and former Prime Minister of Canada gave the welcoming speech. Then Dr. Ladan Boroumand, head of a foundation that promotes human rights and democracy in Iran.; Svitlana Zalishchuk, Member of Parliament of Ukraine; and Jose Luis Gascon, of the Philippine Commission on Human Rights made their presentations.
The assembly included plenary sessions and regional panels. In the end of the meeting the courage award was given to the Rohingya democratic movement in Burma, the investigative journalism in Africa and the Umbrella movement in Hong Kong.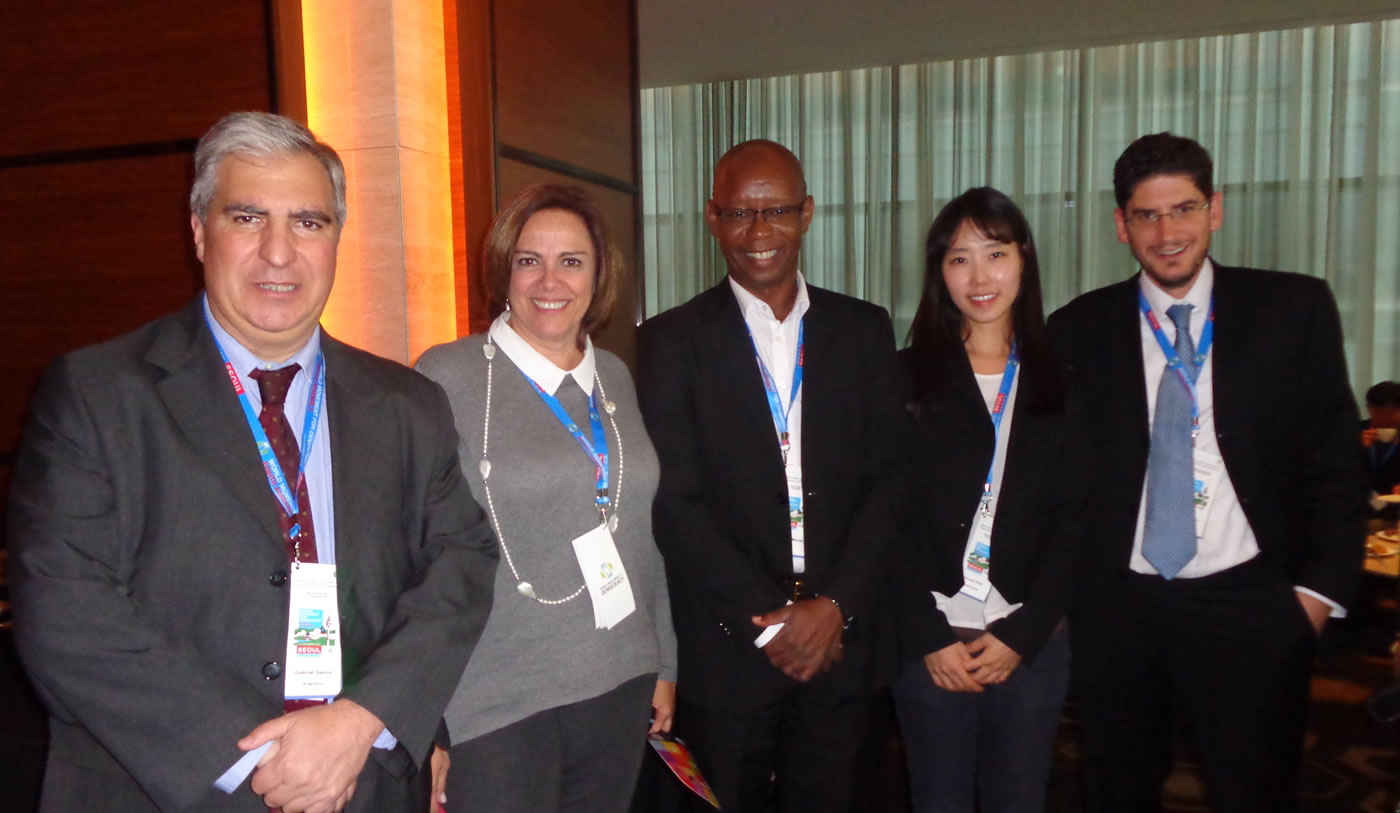 Gabriel Salvia with colleagues from Venezuela, Cuba, Korea and Switzerland.
The president of CADAL with members of North Korea Watch.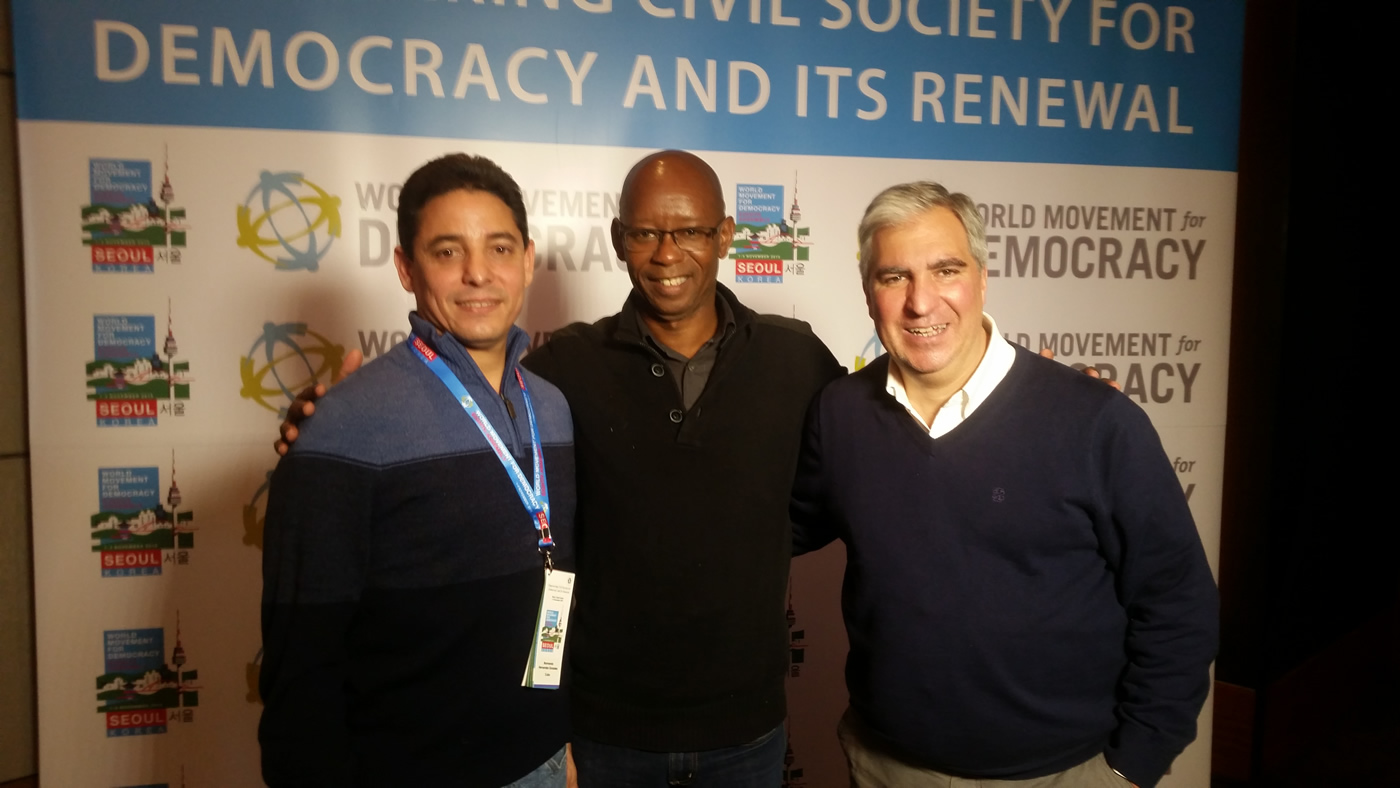 Normando Hernández, a former Cuban political prisoner, Gabriel Salvia and Manuel Cuesta Morua, spokesman for the Progressive Arch in Cuba.