In their headquarters, authorities, staff, directors and volunteers participated in a meeting to celebrate the 16th anniversary of the organization. Among the attendees were Sybil Rhodes, chairwoman; Bernabé García Hamilton, Secretary; Gabriel Salvia, General Director; and academic counselors Jaime Malamud Goti and Jorge Streb.
The Center for the Opening and Development of Latin America (CADAL) is a private, non-profit and non-partisan foundation, founded on February 26, 2003 registered before the Inspección General de Justicia in Buenos Aires, Argentina.
CADAL's mission consists on research, dissemination and support to the respect of civic, political and economic liberties. For this objective, CADAL prioritizes the defense and strengthening of democracy as a cornerstone of economic and social progress, and the international promotion of human rights.
During the meeting, a video by Valentina d'Andria, Digital Content Editor, was projected summarizing the 16 years of the organization by selecting a graphic press mention for each year.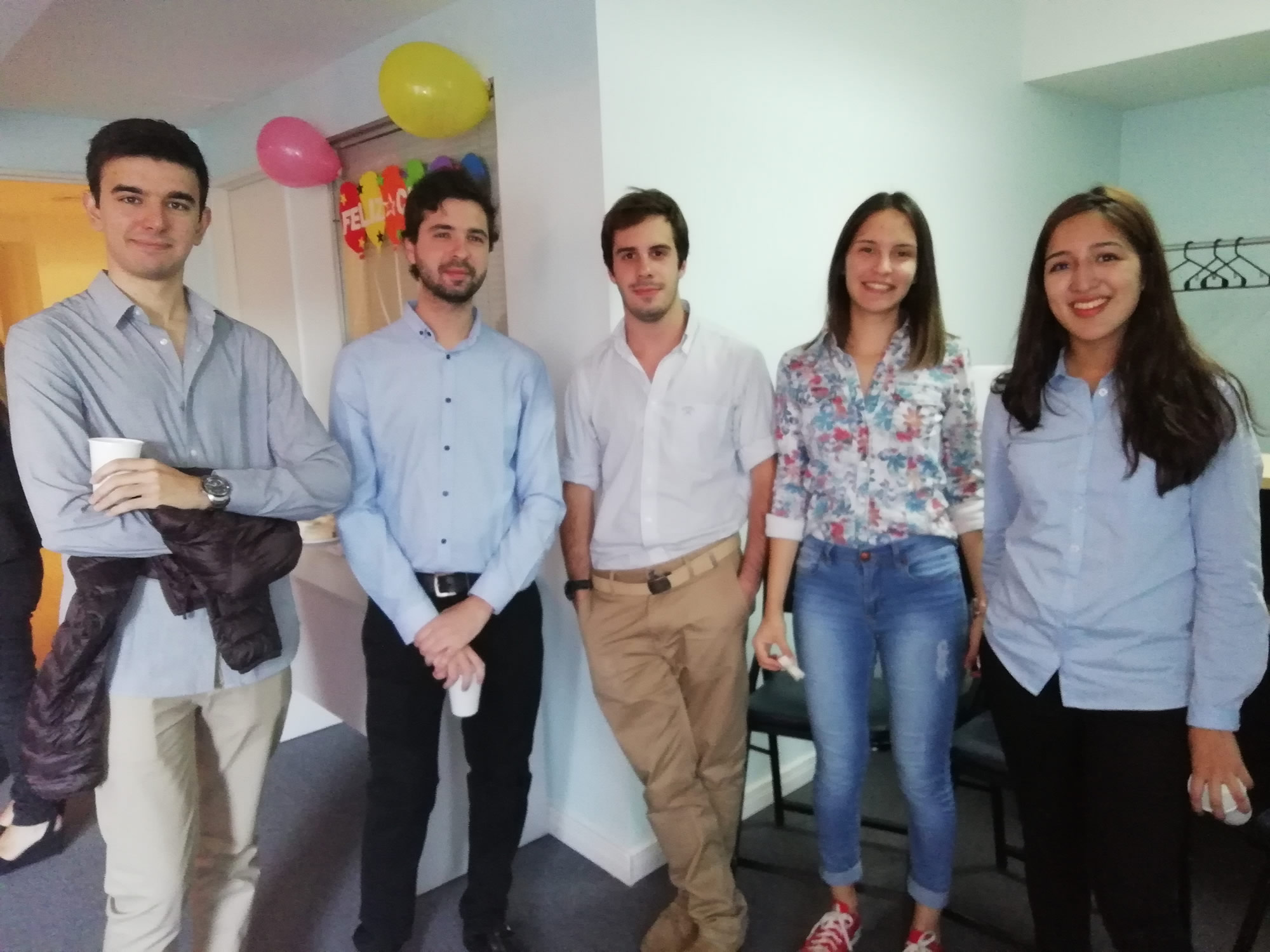 Lorenzo Agüero (Center), Project Assistant of CADAL with others members of the "Youth Group": Pedro Carrere, Nicolás Font, Juliana Mercanti and Luna Bustamante.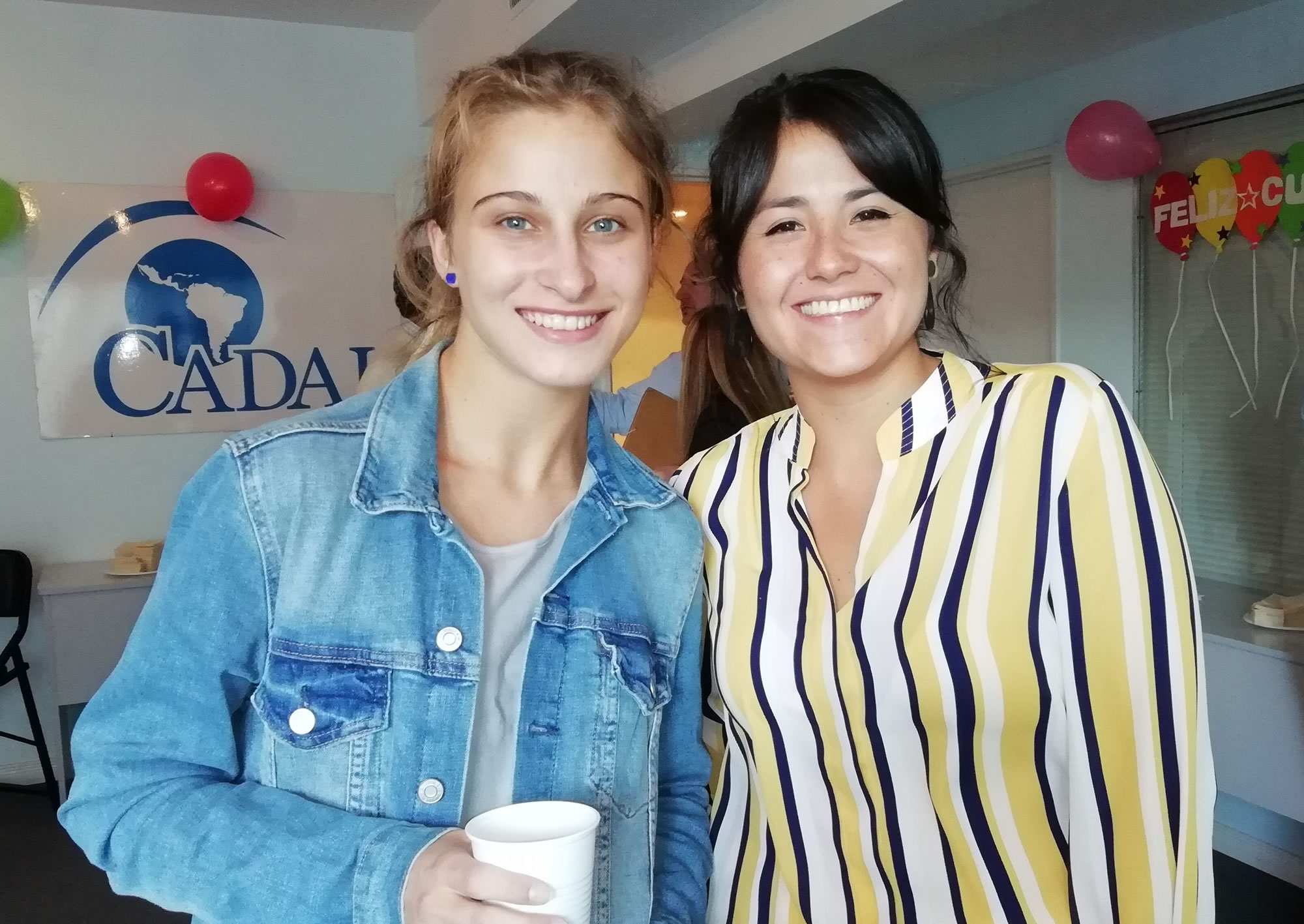 Victoria Ariagno, "Youth Group" volunteer with Diana Arévalo, Project Coordinator of CADAL.
Stefania Pesavento, ex collaborator of CADAL in Uruguay, with webmaster Sergio Casais and Administration and Finance Director, Marisa Di Vitto.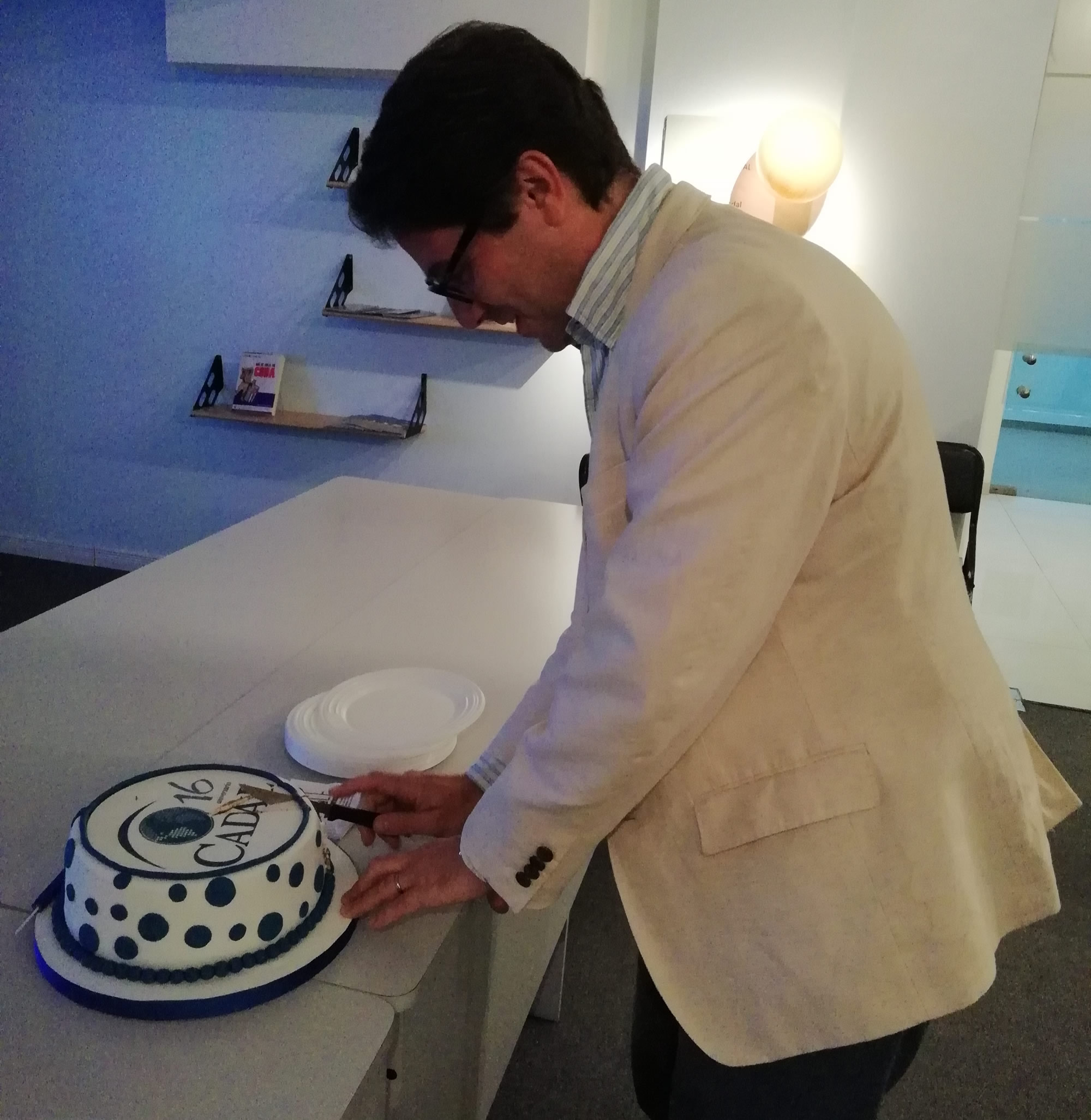 Hernán Alberro, Programs Director of CADAL, who together with Salvia, Di Vitto and Casais has been part of the staff since the creation of the organization in 2003.