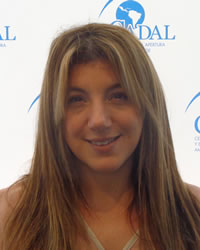 Marisa Di Vitto
Administration and Finance Director
Certified Public Accountant with special mention (University of Buenos Aires).
He has specialized in the management and evaluation of different projects that are applied by non-profit civil societies and in tax, accounting and budgetary matters.
Since 1992, she has been in charge of administration and finance in different Civil Society Organizations.
Since 2006, she has been a partner of Estudio Di Vitto specialized in the following areas: Audit of financial statements, cost consulting and management control, advice on corporate matters and advice on prevention of money laundering.