The book "Diplomacia y derechos humanos en Cuba: de la Primavera Negra a la liberación de presos políticos", edited by the Mexico Office of Konrad Adenauer Stiftung and CADAL, was presented during december in four capitals of the American hemisphere. The book has articles by former Swedish diplomat Ingemar Cederberg and was compiled by Gabriel C. Salvia, General Director of CADAL.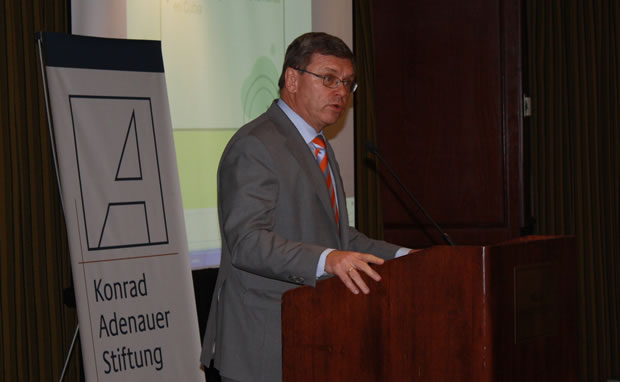 On Monday, December 5, Frank Priess, the Swedish diplomat Ingemar Cederberg and Gabriel Salvia, presented the book during the closure of a seminar on Cuban current issues organized by Konrad Adenauer Stiftung at hotel Meliá Reforma at Mexico DF.
Then, on Wednesday, December 7, the book was presented in Lima by H.E. Vladimir Eisenbruk, Ambassador of Czech Republic in Peru; Gabriel Salvia; and Michael Lingenthal, officer of Konrad Adenauer in Peru. The presentation took place at Instituto Prensa y Sociedad (IPYS) and among the participants were Dra. Judith de la Mata Fernández de Puente, former ambassador of Peru in Argentina, and Yesenia Alvarez, President of Instituto Político para la Libertad.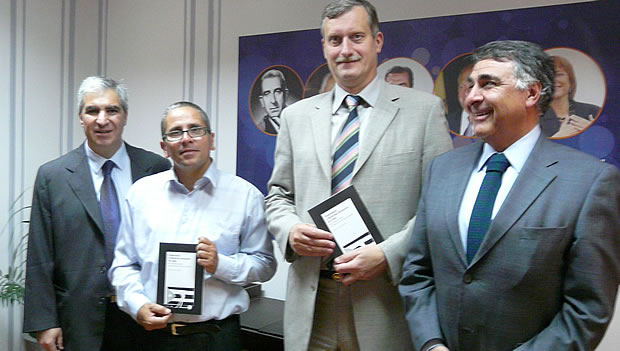 On the same week, on Friday, December 9 the book was presented at the offices of Centro Democracia y Comunidad in Santiago de Chile by Gabriel Salvia and the comments by the political analyst Patricio Navia. Besides from Salvia, compiler of the book, the participants were the former Cuban political prisoner José Ubaldo Izquierdo, the Ambassador of Czech Republic in Chile and Edgardo Riveros, Chairman of Centro Democracia y Comunidad.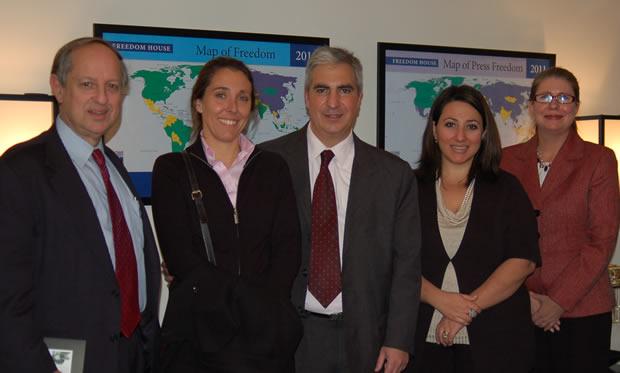 Finally, on Thursday, December 15 Gabriel Salvia presented the book at the offices of Freedom House in Washington DC, with the participation of Viviana Giacaman as moderatos. Among the participants were Lino Gutiérrez, former Ambassador of the US in Argentina, and Andrea Brouillette-rodríguez, one of the diplomats awarded for her humanitarian work in Cuba between 2003 and 2008.