With a mini-festival in which the Venezuelan artists Alé and Azabache participated, and the emblematic Cuban punk rock band ''Porno Para Ricardo,'' the Center for the Opening and the Development of Latin America (CADAL) celebrated its' 15th anniversary.
The anniversary was celebrated at El Emergente de Almagro bar which brought together over one-hundred attendees, of whom are members and friends of CADAL, journalists, foreign diplomats and members of the Venezuelan and Cuban community in Argentina.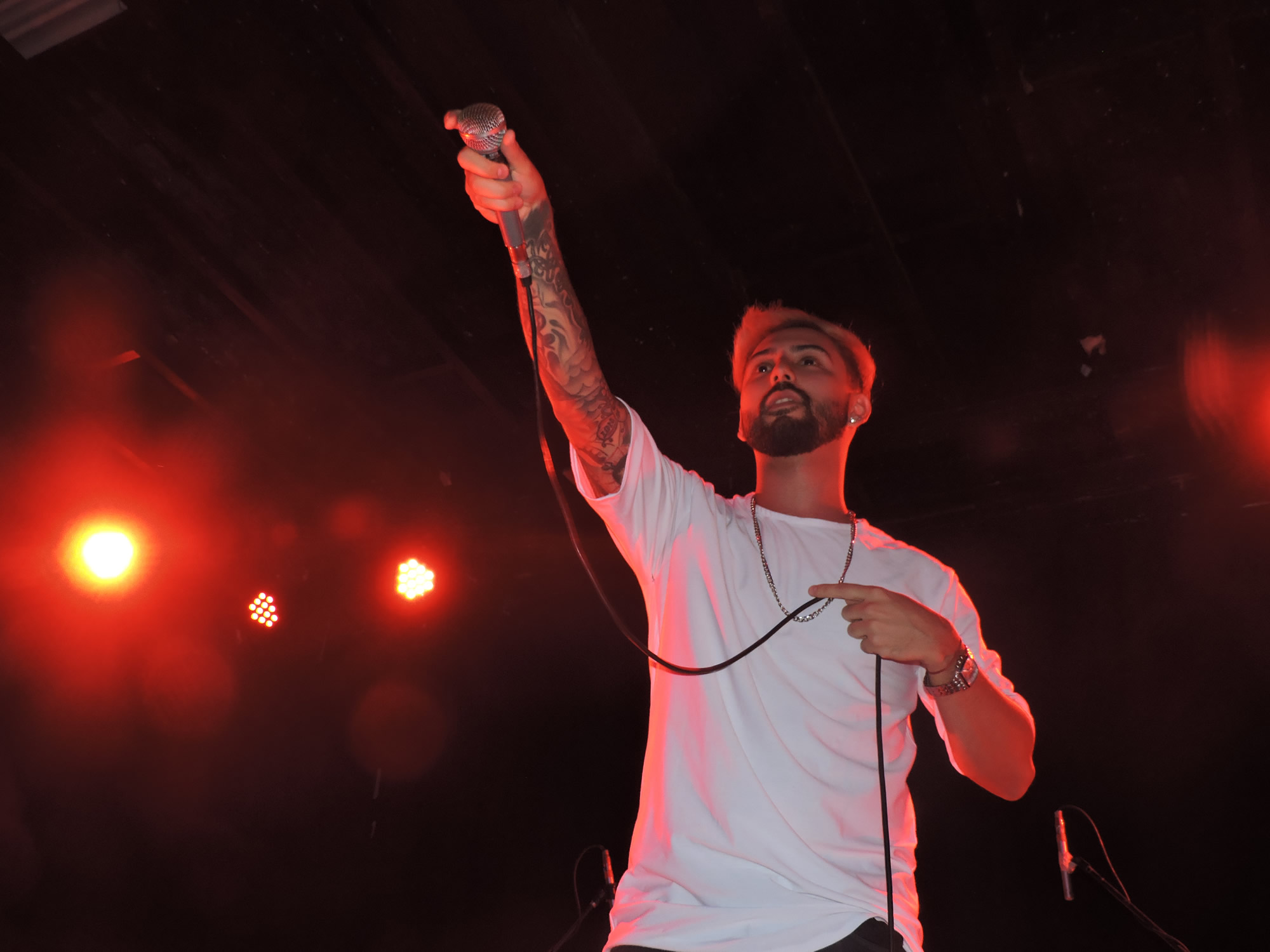 The mini-festival began with a performance by Venezuelan Diego "ALÉ" Mendoza, who has lived in Argentina since 2012. ALÉ has appeared on many different stages in Buenos Aires, bringing in an audience of Venezuelans and Argentines alike with his fun beats and romantic melodies. ALÉ has just signed a music contract and is releasing his debut material "Sientes lo Mismo" recorded and produced in Argentina. He hopes to take a strong step here and in other markets, with the desire that people dance to his songs in the streets of his beloved Caracas.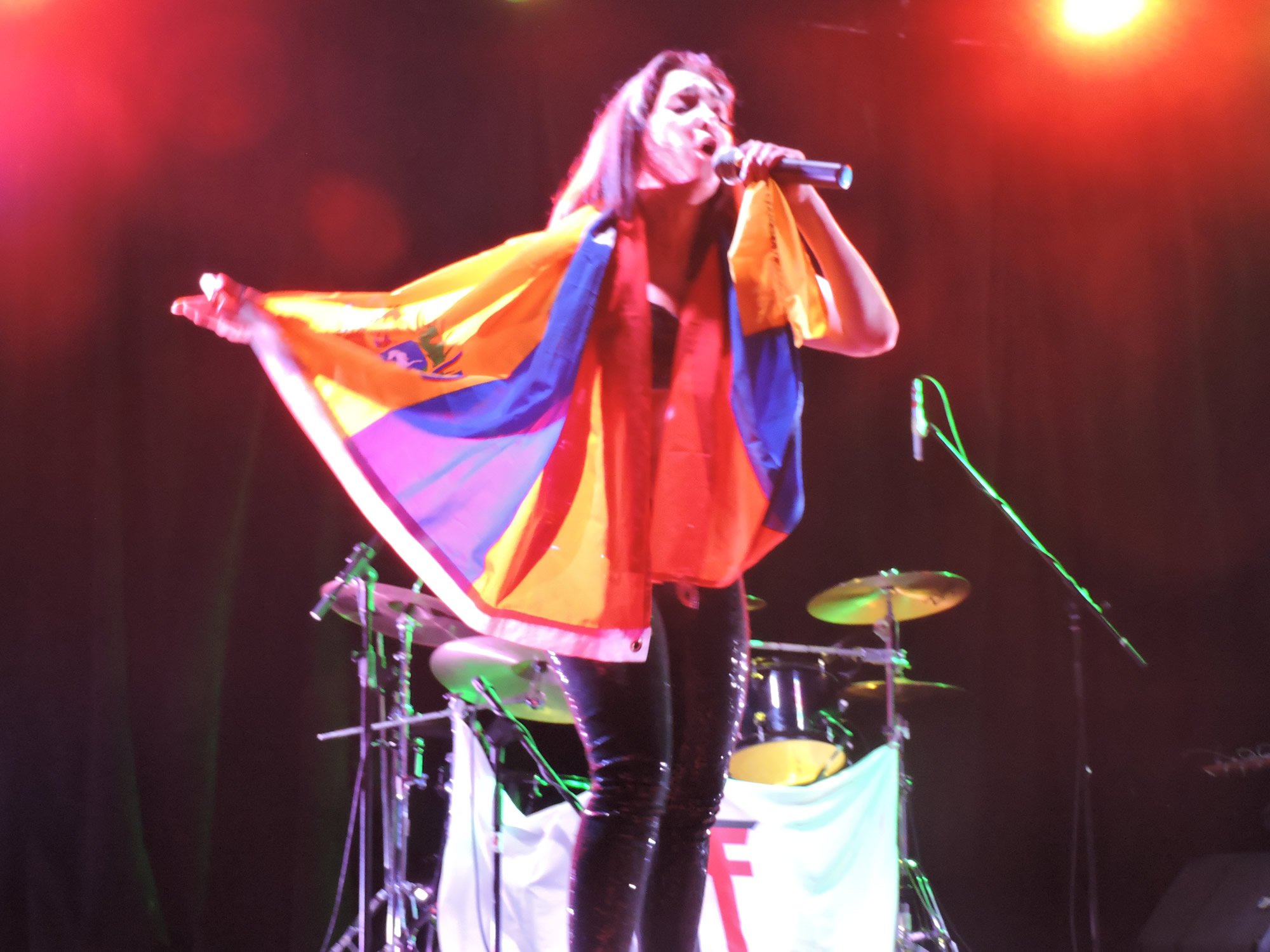 Singer Azabache has more than 25 years in her artistic career that includes 18 years of recording music, more than 14 CDs, telenovelas and concerts. She is an artist with an impeccable international trajectory after already succeeding with many Latin American concerts. She has participated as a special guest with most of the most beloved humorists and figures in Argentina. She won a Solid Gold award for best artist, performer, singer-dancer of Paramount Pictures of Los Angeles, California. For her 7th album she was nominated for the Gardel Award as Best Female Pop Artist and Best Cover Design. She is an actress of several telenovelas and starred in a Venezuelan Film called Enigma. Like hundreds of Venezuelan artists, communicators, and journalists, Azabache has also taken on the task to disseminate and echo the injustices committed by the Venezuelan regime against its civil society while participating in a group called "Artists for Venezuela."
The Cuban punk rock band "Porno Para Ricardo" (PPR) was founded in 1998 and is one of the major cultural referents of the non-conformity of some sectors of youth within Cuba against the socialist state established with the Cuban revolution. This name summarizes a philosophy that they consider to be non-existent in socialist Cuba: the pleasure (porno) for the individual (Ricardo). The leader of the band, Gorki Águila, was arrested from 2003 until 2005 as part of the Cuban regime strategy to silence his work and was released after international outcry. He subsequently was detained again on the 25th of August, 2008 due to "pre-criminal social danger." A few days later, he was released after paying a $25 USD fine, which ignited another wave of international outcry for his release. Gorki Águila is represented in the film Habana Blues, which is about the new independent underground Cuban music scene. During their stay in Buenos Aires, invited by CADAL, the PPR recorded a CD to celebrate their "20 years of ideological diversionism" and conducted interviews with various media outlets. Currently, the band is composed of its founders, Gorki Águila and Ciro Díaz, and drummer Renay Kairus and bassist Yimel García.