CADAL organised an alternate event to the 7th Summit of the Americas in the Congress of Peru in Lima. Among the invited speakers were democratic activists Dalila Rodríguez, Raudel Collazo and Roberto Santana who all work and reside in Cuba. Unfortunately, the Cuban regime prevented author Víctor Manuel Domínguez and theatre director Adonis Milan to leave the country which is why they were not able to participate.
Article 1 of the Inter-American Democratic Charter states that "The peoples of the Americas have a right to democracy and their governments have an obligation to promote and defend it. Democracy is essential for the social, political, and economic development of the peoples of the Americas."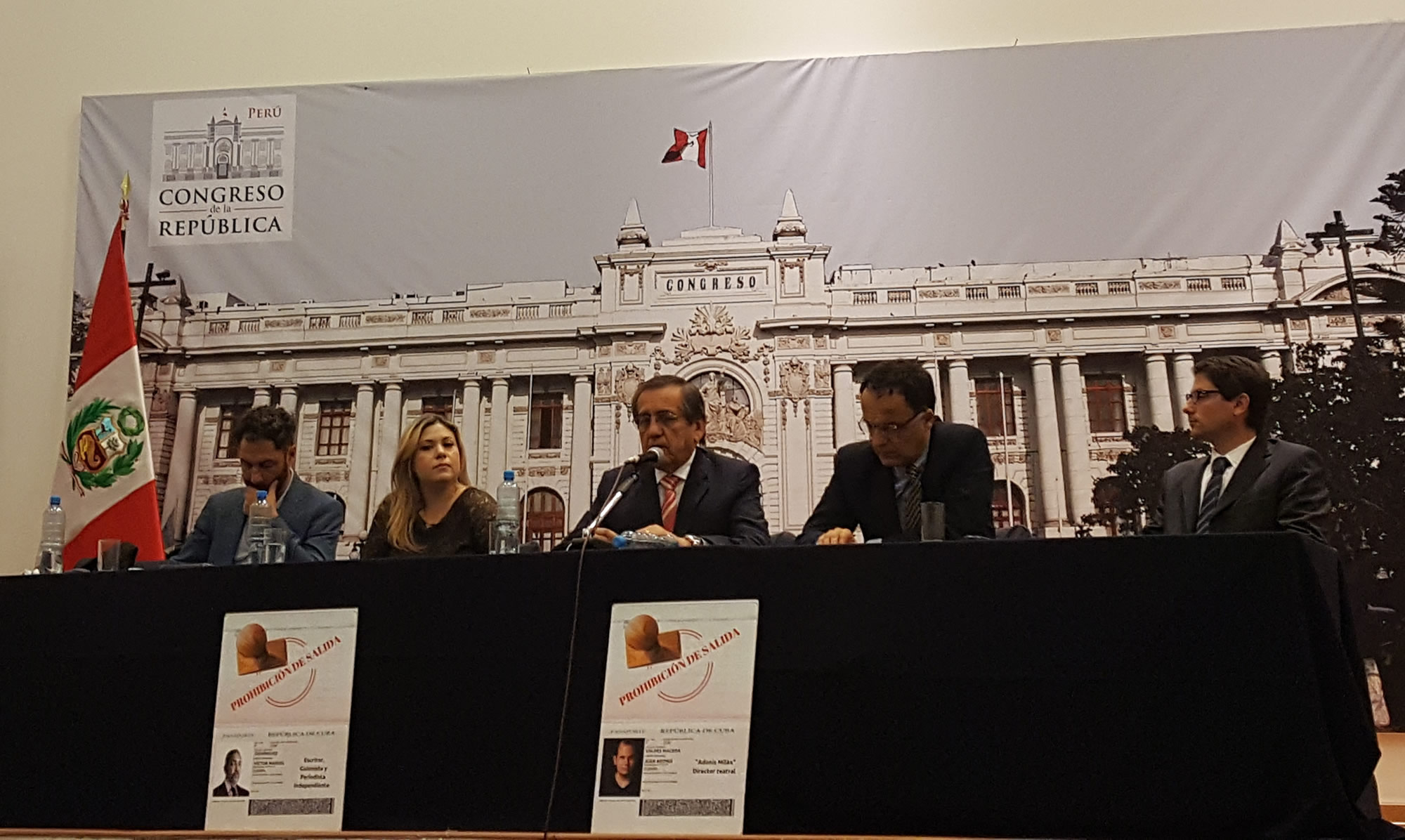 During the first panel, Leandro Querido, Director of Electoral Transparency of Latin-America, spoke about "Cuba's electoral process and the attitude of Latin-American governments"; Human Rights advocate Paulina Facchin addressed "Cuba's influence on the Venezuelan erosion of democracy"; while Francisco Belaunde, Professor of International Relations, dealt with "The Americas and Cuba". The panel was moderated by Hernán Alberro, Programme Director at CADAL, and concluded by Peruvian Congressman Jorge Del Castillo.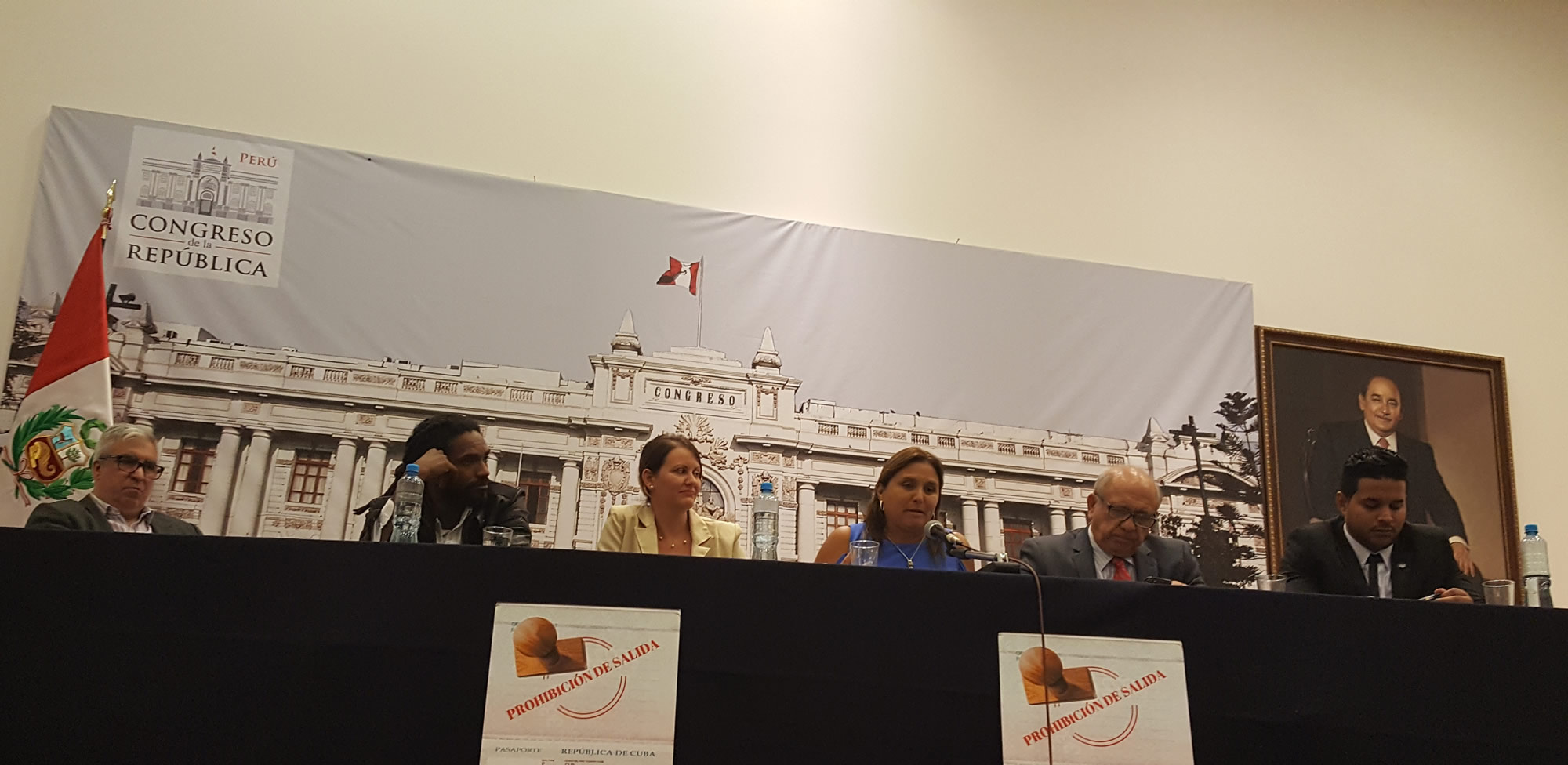 The second panel saw speeches of Cuban activists Dalila Rodríguez González, who works at the Patmos Institute, psychologist and Hip-hop artist Raudel Collazo and Roberto Santana who spoke on behalf of Citizens for Racial Integration. Gabriel C. Salvia, General Director of CADAL, was moderating while Marisol Pérez Tello, former Minister of Justice and Human Rights in Peru and the current Secretary of the Christian People's Party, and Juan Carlos Latorre, former Congress man in Chile and current President of the Christian Democrat Organization of America (ODCA), made the concluding remarks.