Global Americans and the Center for the Opening and Development of Latin America (CADAL) presented a conversation with Cuban historian and political activist Manuel Cuesta Morúa on the political situation in Cuba at the Civic Hall of New York City.
During his presentation, Mr. Cuesta Morúa answered questions on what it means to be a dissident in Cuba and analyzed issues such as the recent constitutional reform, the current situation of the opposition in Cuba, the repression against the May 11th, 2019 protest organized by the LGBT+ community, and U.S.-Cuba relations.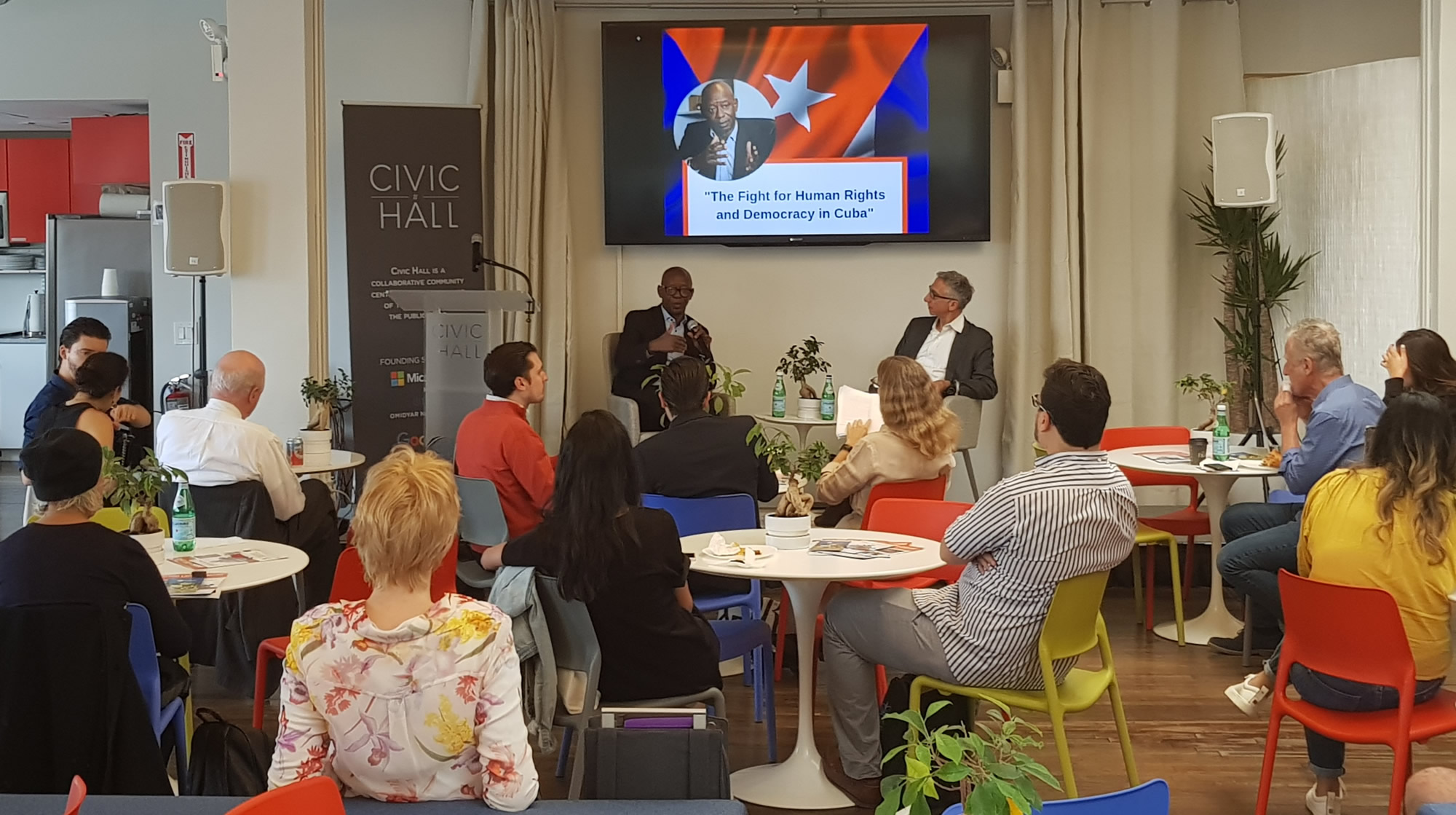 Victoria Gaytán, Program Manager of Global Americans opened the event, and Mr. Cuesta Morúa had a conversation with Chris Sabatini, Executive Director of Global Americans.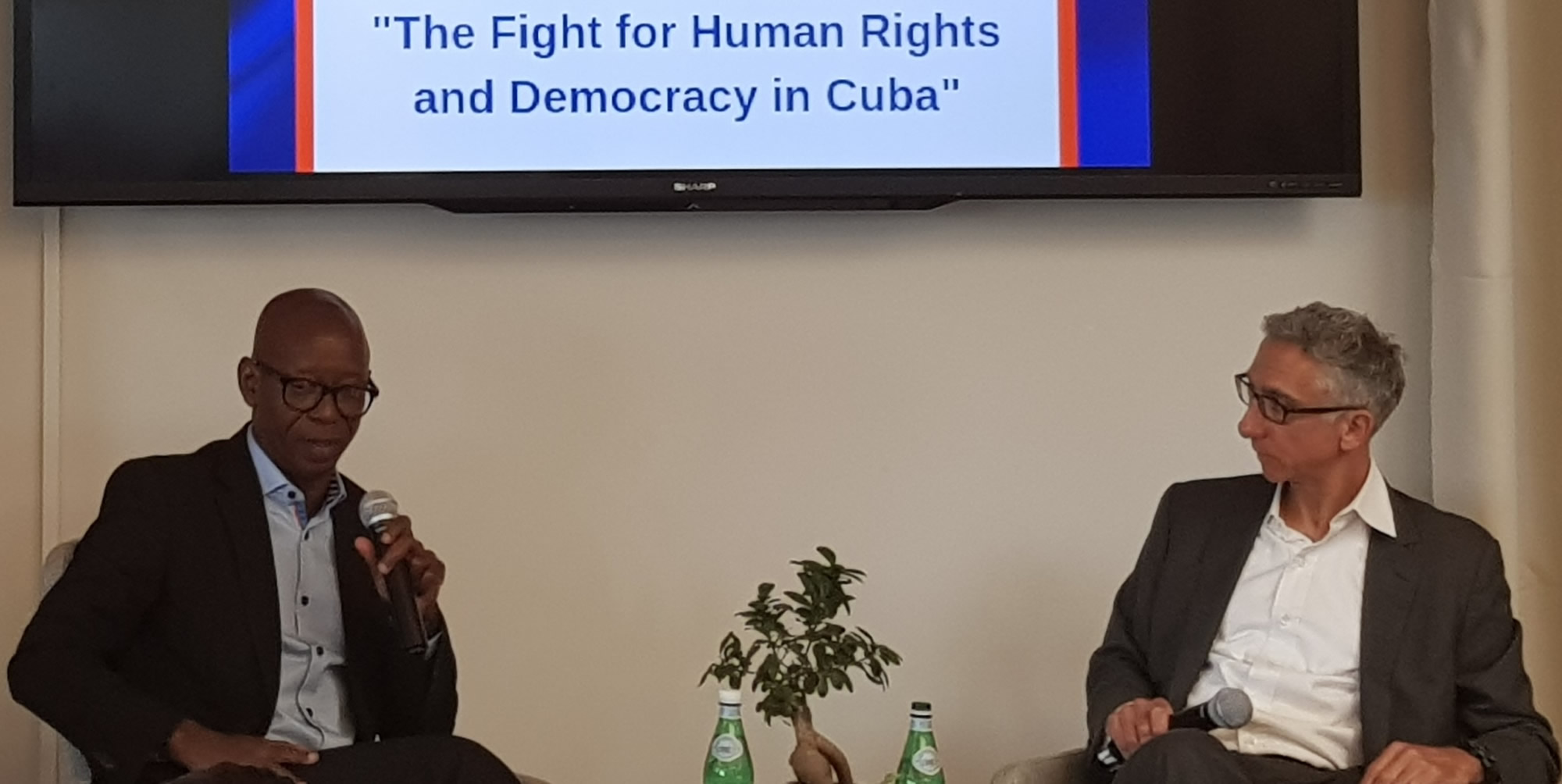 To access the conversation please click here.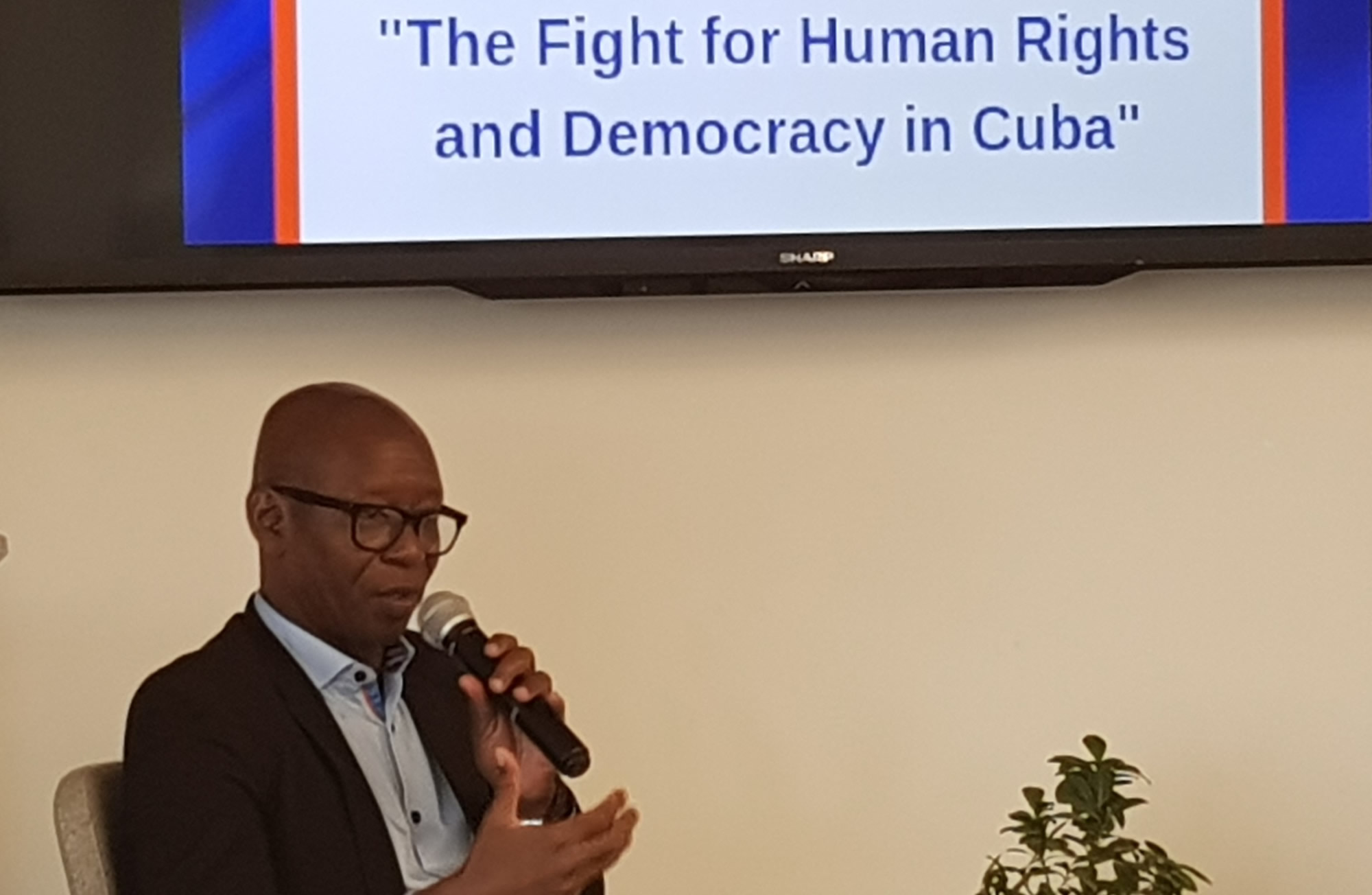 Manuel Cuesta Morúa (Havana, 1962) graduated in history from the University of Havana in 1986. Between 1986 and 1991 he worked at several official institutions. From 1988 to 1991 he served at Casa de África in the Museum of the Historian in Old Havana. He was expelled from this institution in 1991 for his political ideas. That same year he joined the Social Democratic Cuban Socialist Movement, as an alternative to the regime. In 2002 he founded the Progressive Arc. During his time as a human rights activist he has suffered numerous arrests. At the end of January 2014, he was detained for attempting to organize the II Alternative Forum for the Summit of Latin American and Caribbean States (CELAC) in Havana and was later released with a warning that prevented him from leaving the country for ten months. He has written numerous essays and published his work in several Cuban and foreign magazines. A selection of his texts is included in the book published by CADAL "Ensayos progresistas desde Cuba" (CADAL, 2015). In March 2016, he was a member of a select group of Cuban dissidents to meet with President Barack Obama at the U.S. Embassy in Havana. That same year he was named recipient of the Ion Ratiu Democracy Award granted by the Wilson Center in Washington, D.C. Established in 2005, the award aims to bring visibility and international recognition to the ideas, ideals and accomplishments of individuals around the world who are working on behalf of democracy.