A political and economic assessment of the Vázquez government at the midpoint of his second term
CADAL organized another installment of the Latin American Forum Montevideo series with the support of the Konrad Adenauer Foundation. Political scientist Adolfo Garcé and economist Ignacio Munyo spoke at the event.
A sizeable crowd attended the event, which took place at the Universidad de Montevideo Business School.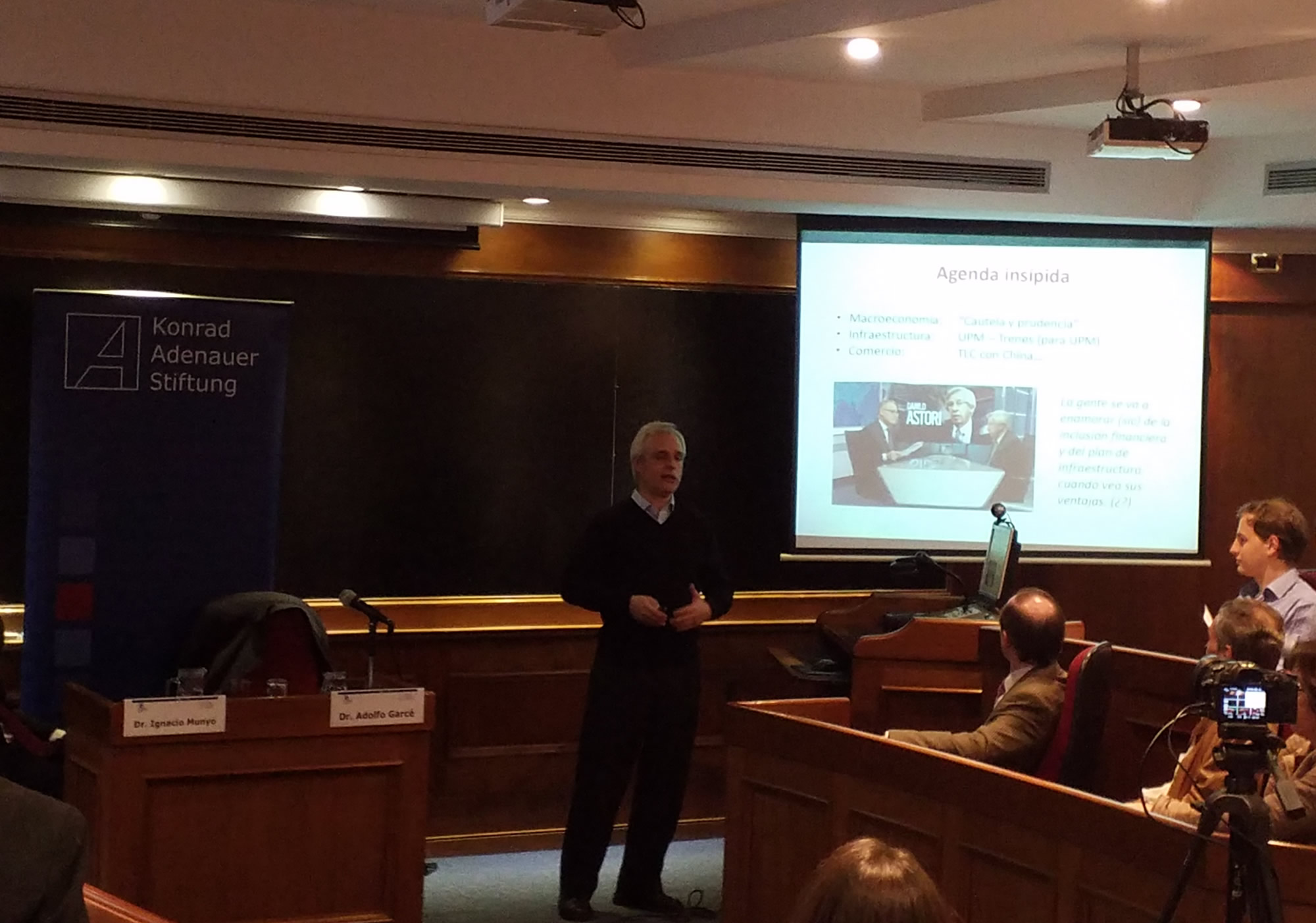 Adolfo Garcé holds a doctorate in political science and is a full-time researcher at the Universidad de la República's Political Science Institute. Garcé authored the book "Where There Was Fire: The Adaptation Process of the MLN-Tupamaros to Legality and Electoral Competition (1985-2004)." He also co-authored the book "The Progressivist Era." Garcé is also a member of the Academic Council for the Center for the Opening and Development of Latin America (CADAL). He also a columnist for the El Observador newspaper.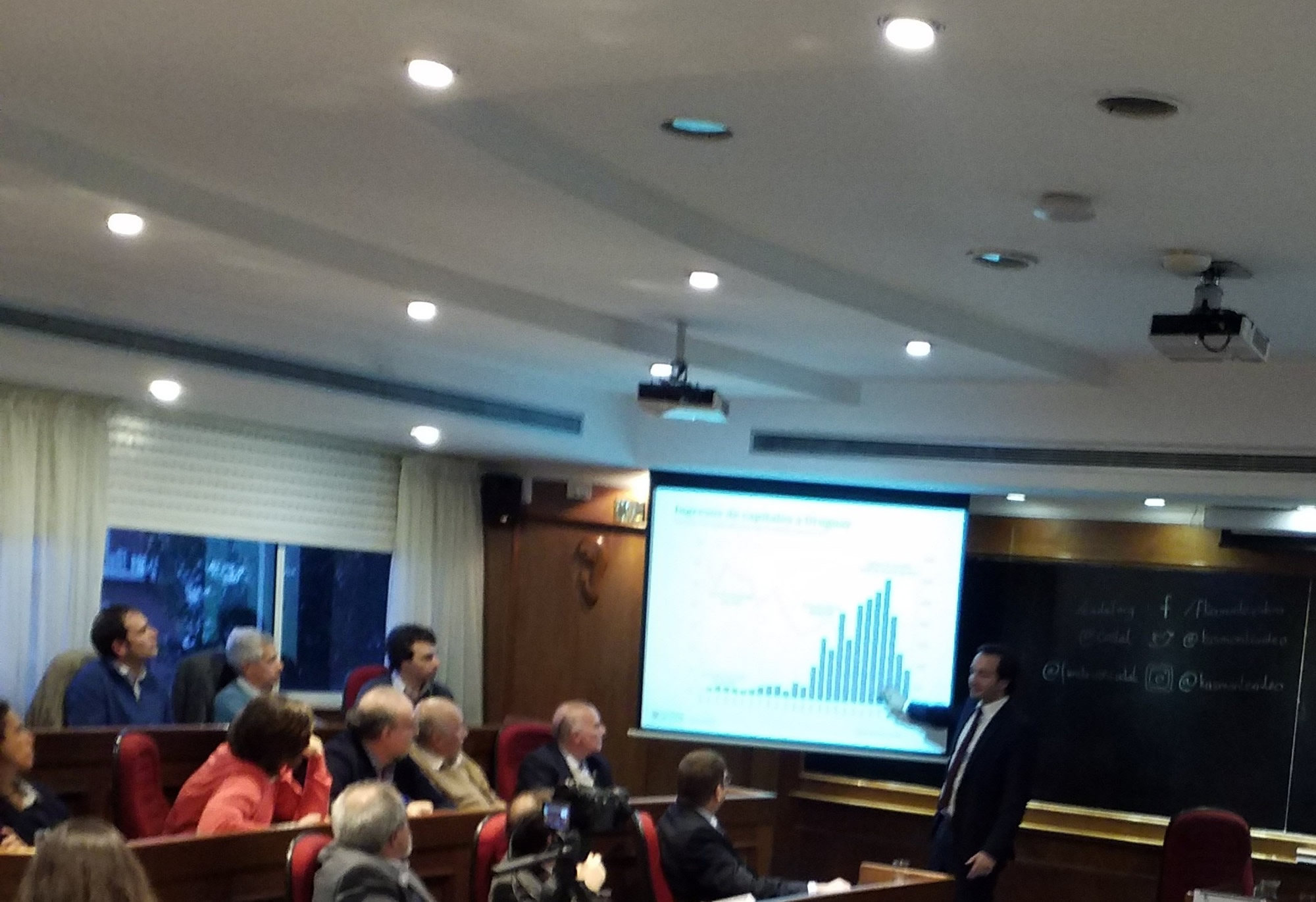 Ignacio Munyo is a PhD in Economics. He is also a professor in economics and director for the Center for Economics, Society, and Business at the IEEM Business School at the Universidad de Montevideo. Munyo is also a full member of the National Academy of Economics and member of the National System of Researchers. He is also a business and international organization consultant. Moreover, he is a columnist at El País. Munyo received the 2014 Raul Trajtemberg National Economics Prize.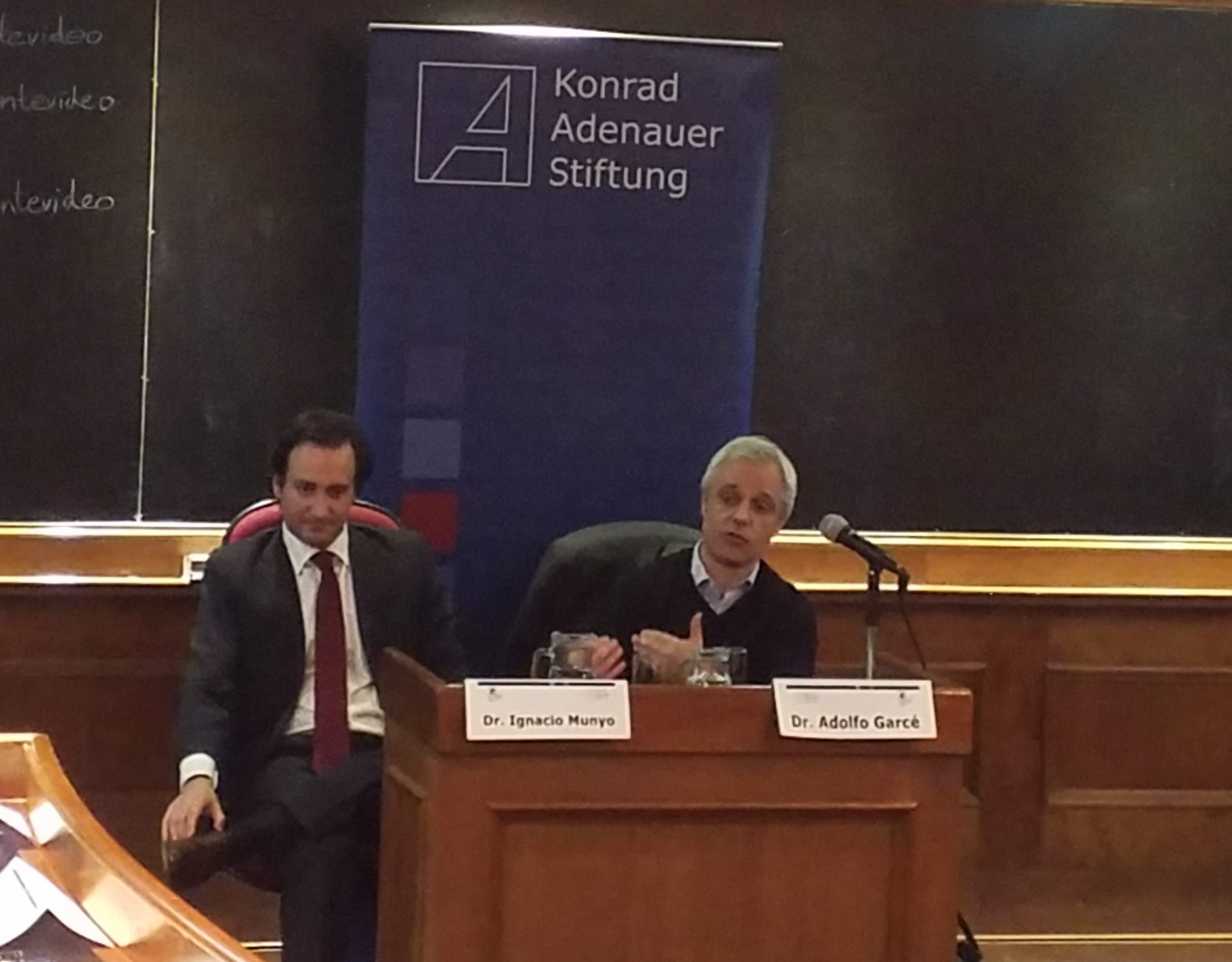 Ignacio Munyo holds a doctoral degree in economics and Adolfo Garcé is a PhD in political science.