With the participation of Iris Ruiz and Amaury Pacheco, as guest speakers, a conference was held at the CADAL headquarters to analyze the state of cultural rights in Cuba especially the total censorship imposed by decree 349 on independent artists and the cultural policy included in the constitutional reform project.
On July 10, 2018, Decree No. 349, issued by the Council of Ministers, was published in issue number 35 of the extraordinary edition of the Official Gazette of the Republic of Cuba. It will be applied "in state or non-state public places or facilities" by agents of the state who may suspend shows, cancel licenses to perform self-employment, seize assets and apply fines between one thousand and four thousand pesos, to any person, organization, companies, etc., that does not comply with the policy established by the Minister of Culture (MINCULT), an institution that values the suitability, professionalism and remuneration of the artists.
The presentation by Iris Ruiz and Amaury Pacheco was moderated by Diana Arévalo, Project Coordinator of CADAL.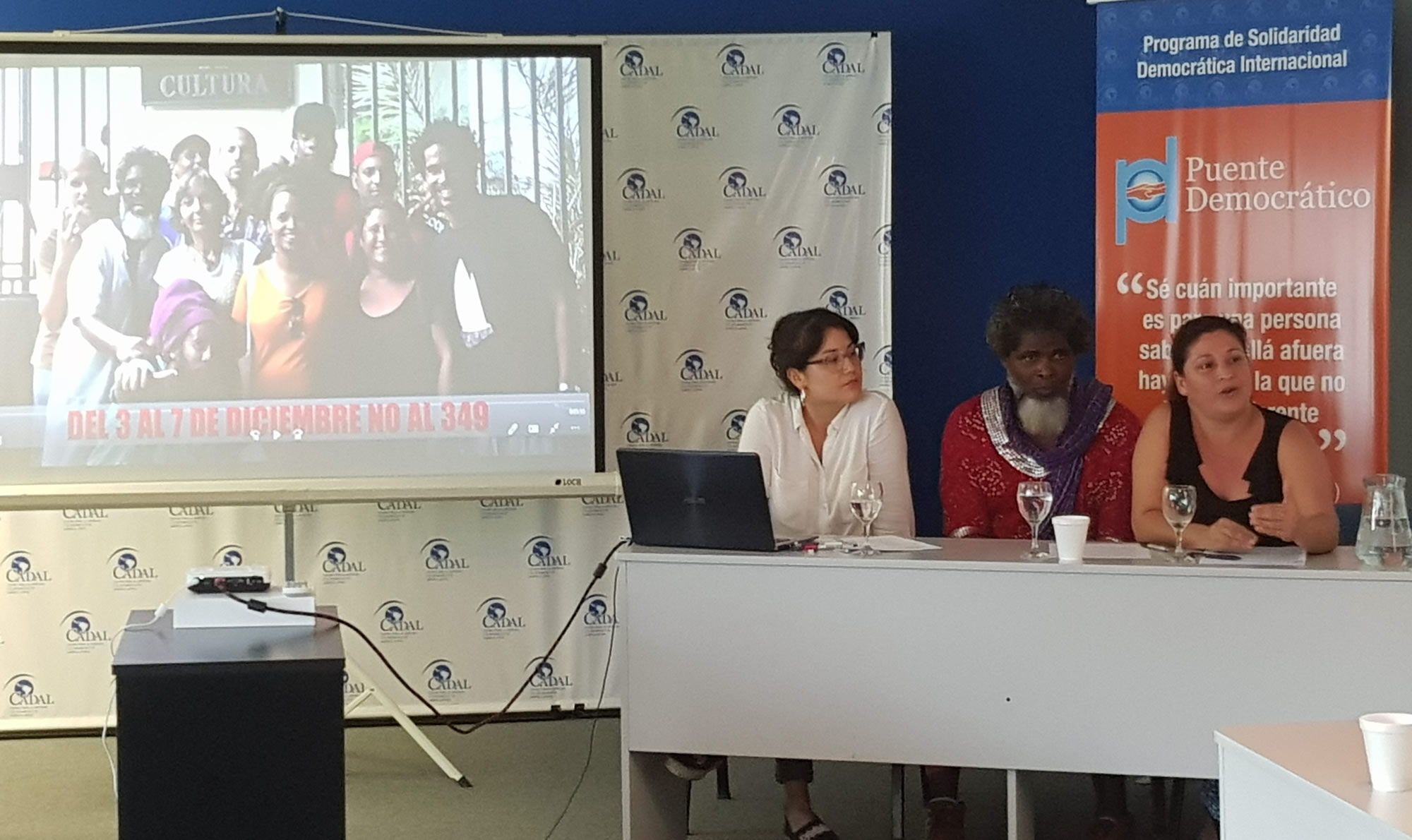 Iris Ruiz (Cuba, 1980) studied at the National School of Art (ENA). Actress, theatrologist, pedagogue, coordinator of the campaign against Decree 349 that aims to regulate the artistic and cultural activity on the island.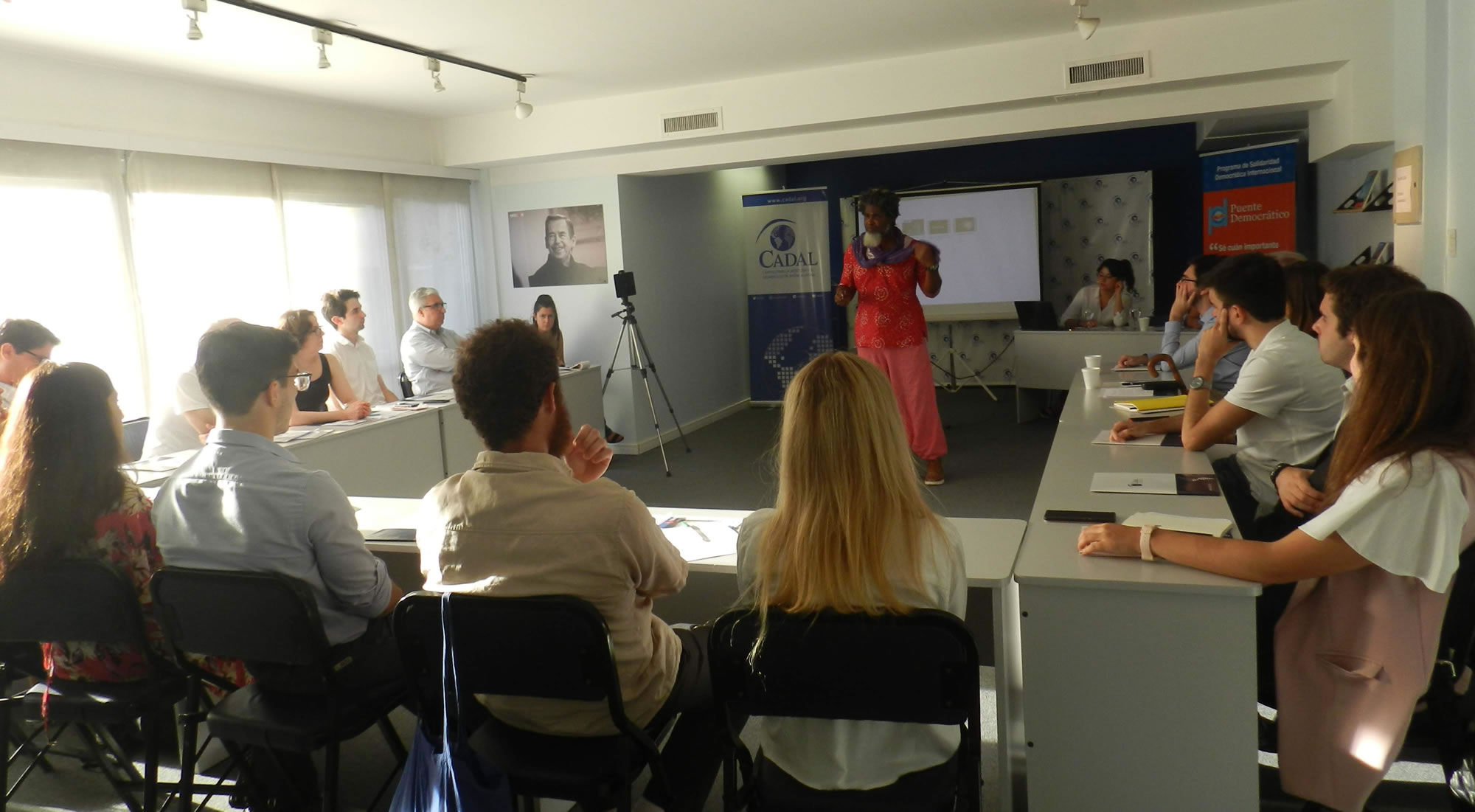 Amaury Pacheco (Cuba, 1969), is a poet, performer, audiovisual artist and activist of civil society recognized as one of the most influential figures of independent Cuban art.