With the participation of S.E. Irakli Kurashvili, Ambassador of Georgia in the Argentine Republic as guest speaker, a new meeting of the Diplomatic Forum was held at the headquarters of CADAL.
During his dissertation, which was moderated by Sybil Rhodes, Ambassador Kurashvili referred to the First Republic of 1918, the occupation of 1921 and the long way to the restoration of independence in 1991 in Georgia.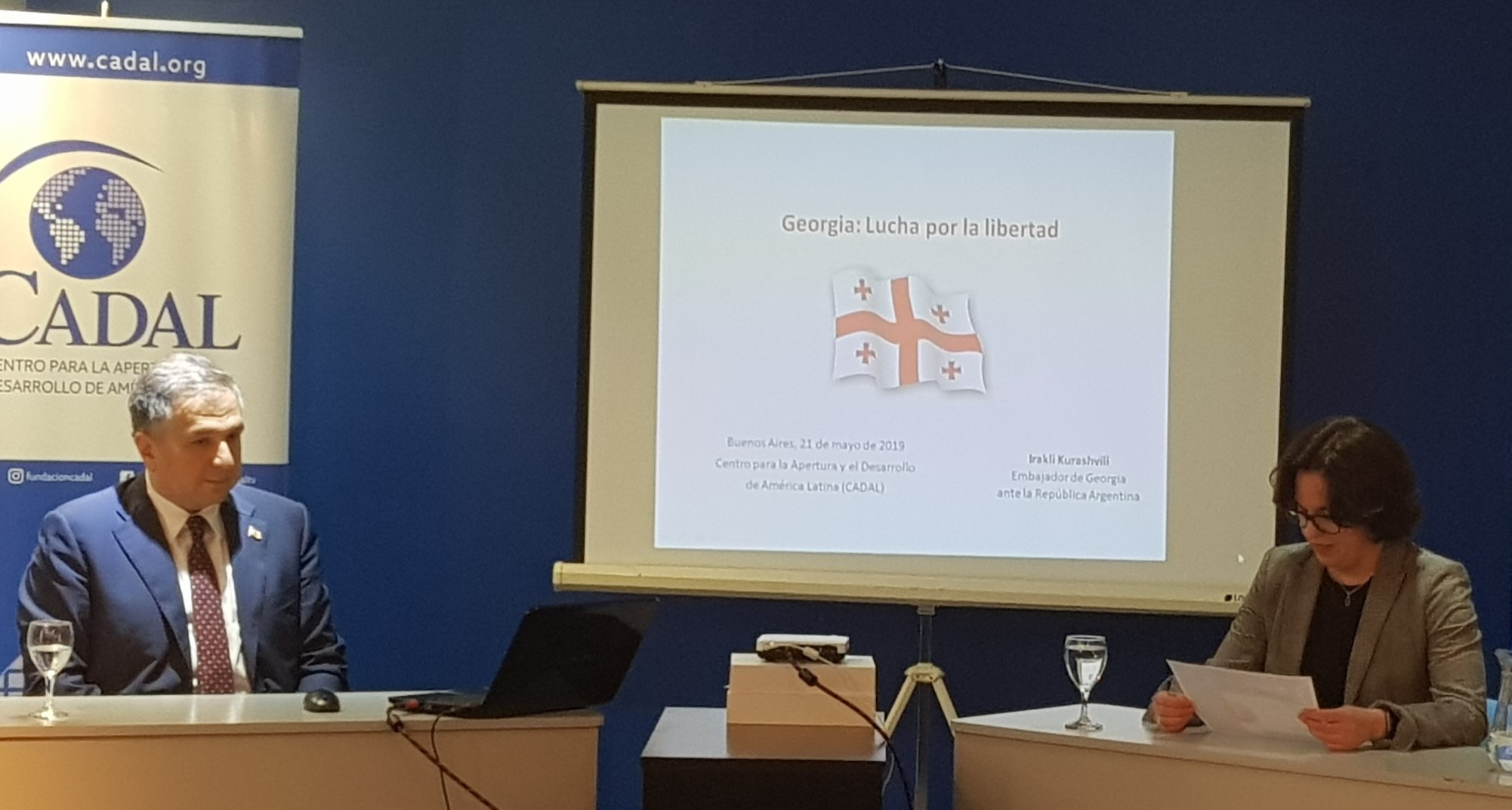 Ambassador Kurashvili offered the vision of independent Georgia: Pro-Western policies: Perspectives for integration in NATO and the European Union; Transformation towards the market economy/economic freedom; Focus on standards of democracy and open government; Substantial reforms of public entities; Emphasis on police and public service reform; and zero tolerance to corruption.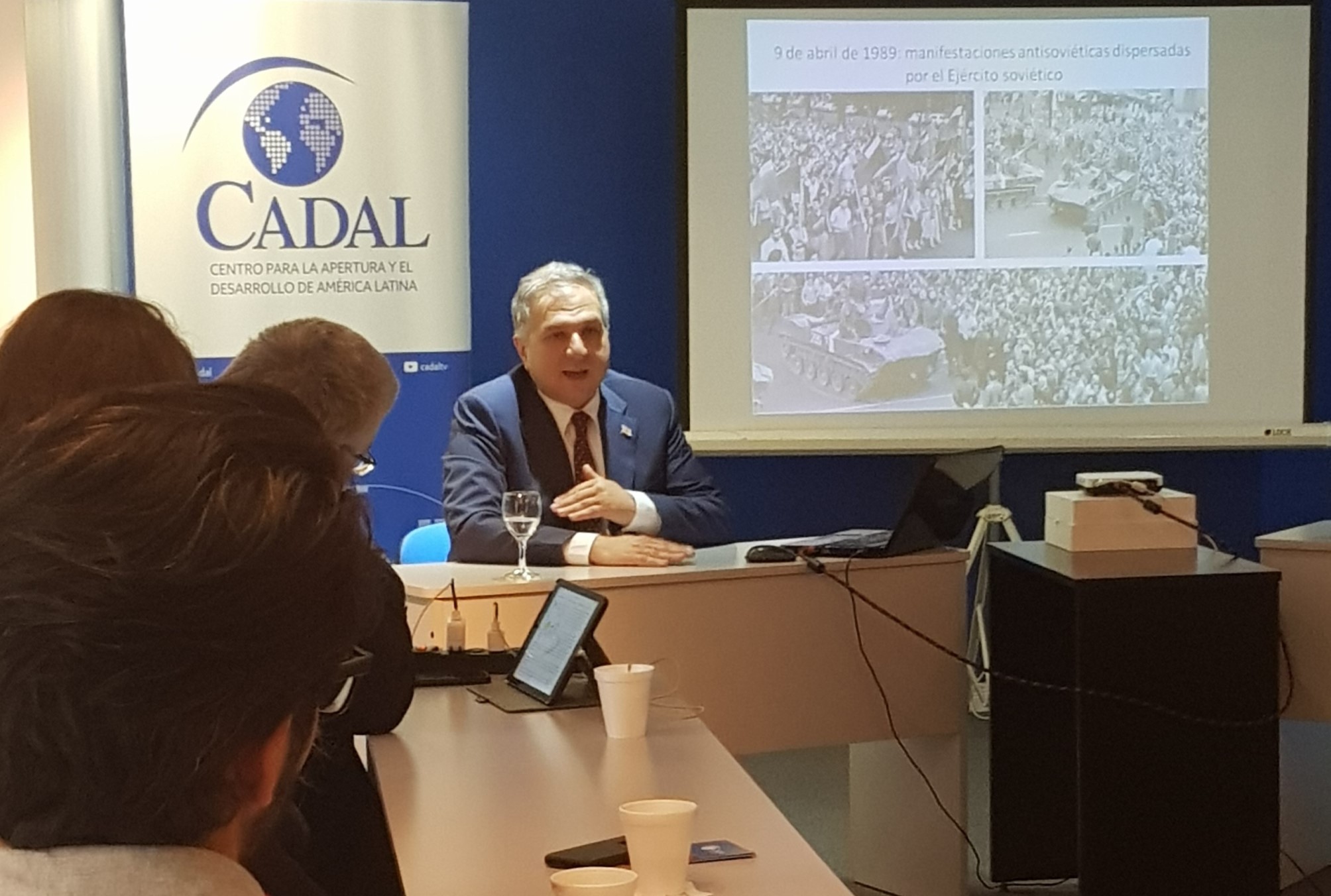 In his presentation, Ambassador Kurashvili also referred to Russia's response to Georgia's aspirations for freedom, the cases of Abkhazia and South Ossetia, "the Soviet mines planted in Georgia", the war of 2008 and "progressive bordering".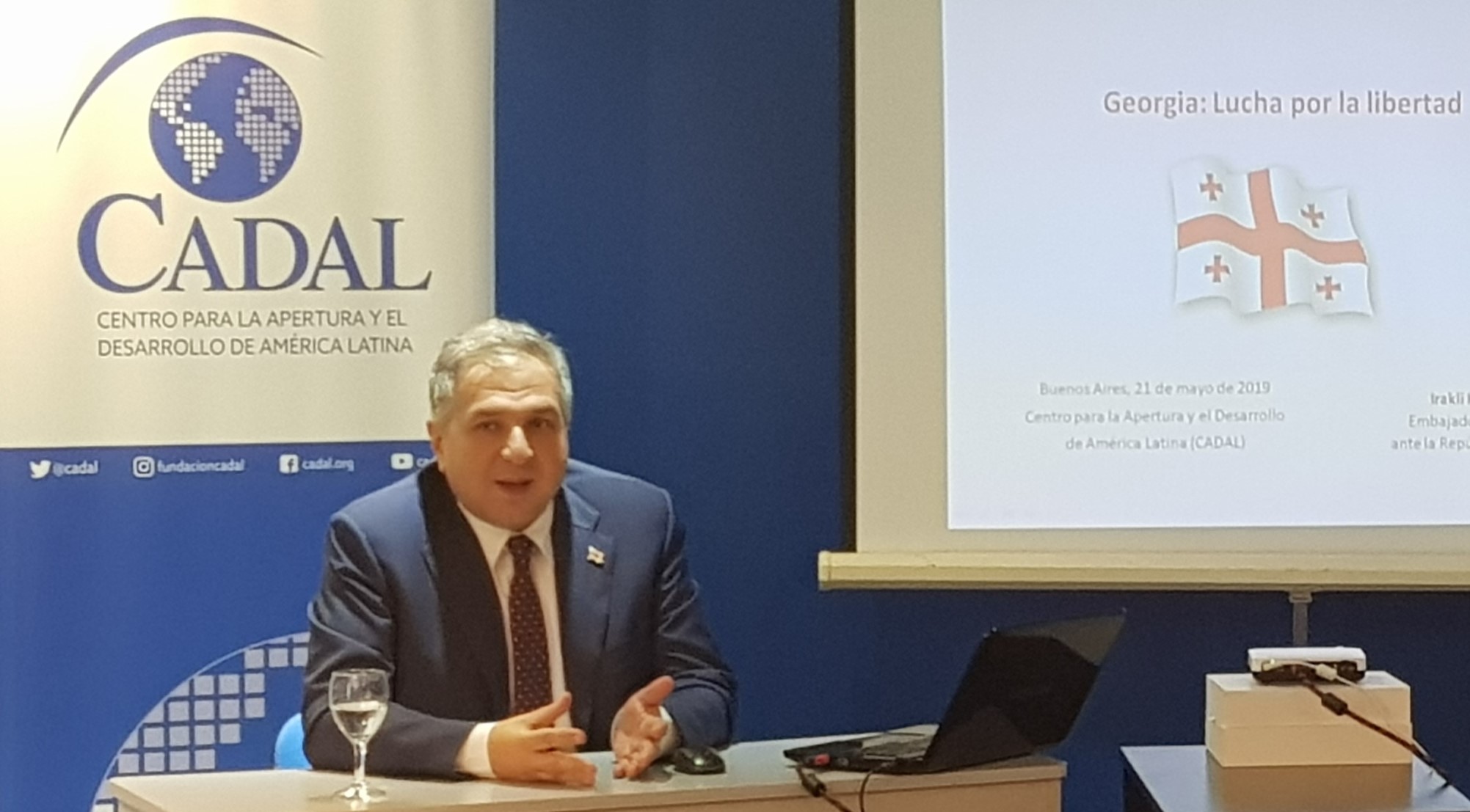 S.E. Irakli Kurashvili (Tbilisi, 1972) holds a history degree from the Ivane Javakhishvili State University of Tbilisi and accomplished a course of International Relations at Diplomatic School of Madrid (Spain). Before being appointed Ambassador of Georgia in Argentina, Paraguay and Uruguay, he was Ambassador of Georgia in the Swiss Confederation and Liechtenstein (2012-2017), Minister Counselor of the Embassy of Georgia in Spain (2009-2012) where he also served as Chargé d'affaires a.i. (2006-2007) and counselor/consul of the Embassy of Georgia in the Benelux countries (2001-2004).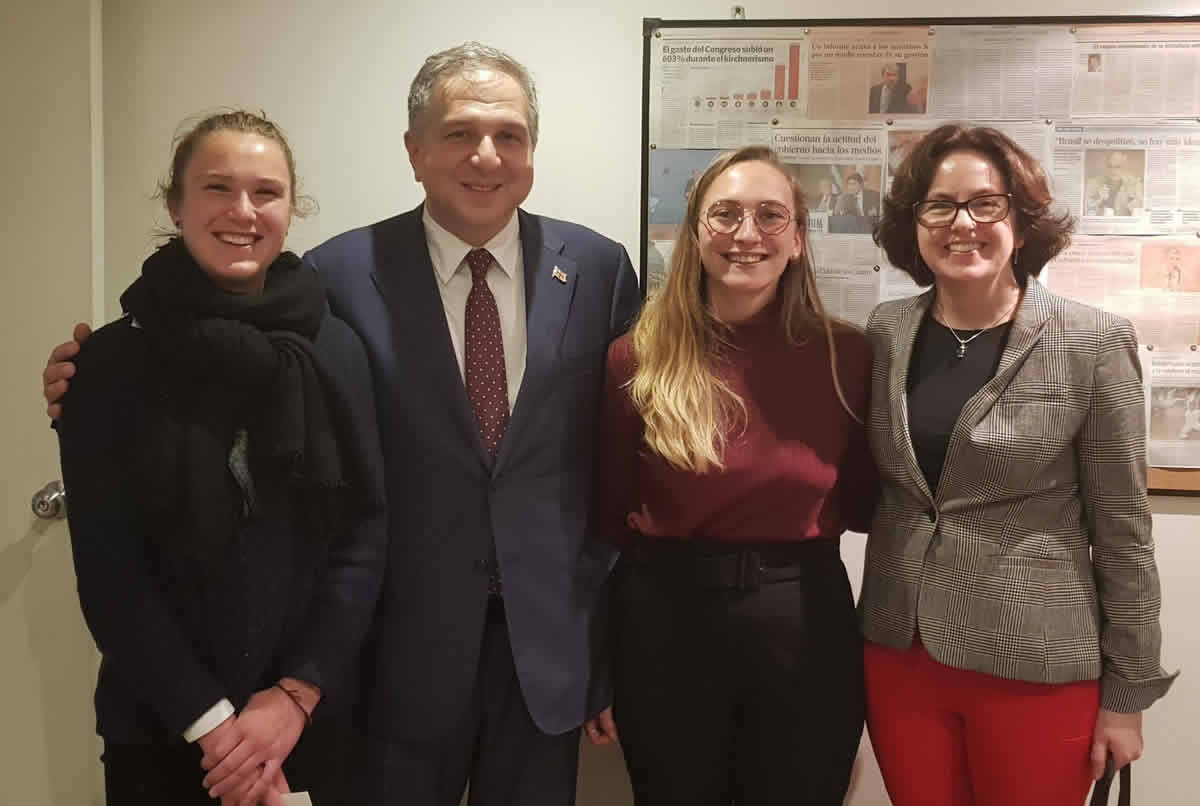 Ambassador Kurashvili together with the international interns Jeanne Foucaud and Virginie Hontabat and Sybil Rhodes, president of CADAL.