Within the framework of the Latin American Forum in Montevideo, the 2016 index published by the German Foundation Bertelsmann and which measures democratic transformation, market economy and quality of political management in 129 countries around the world was presented.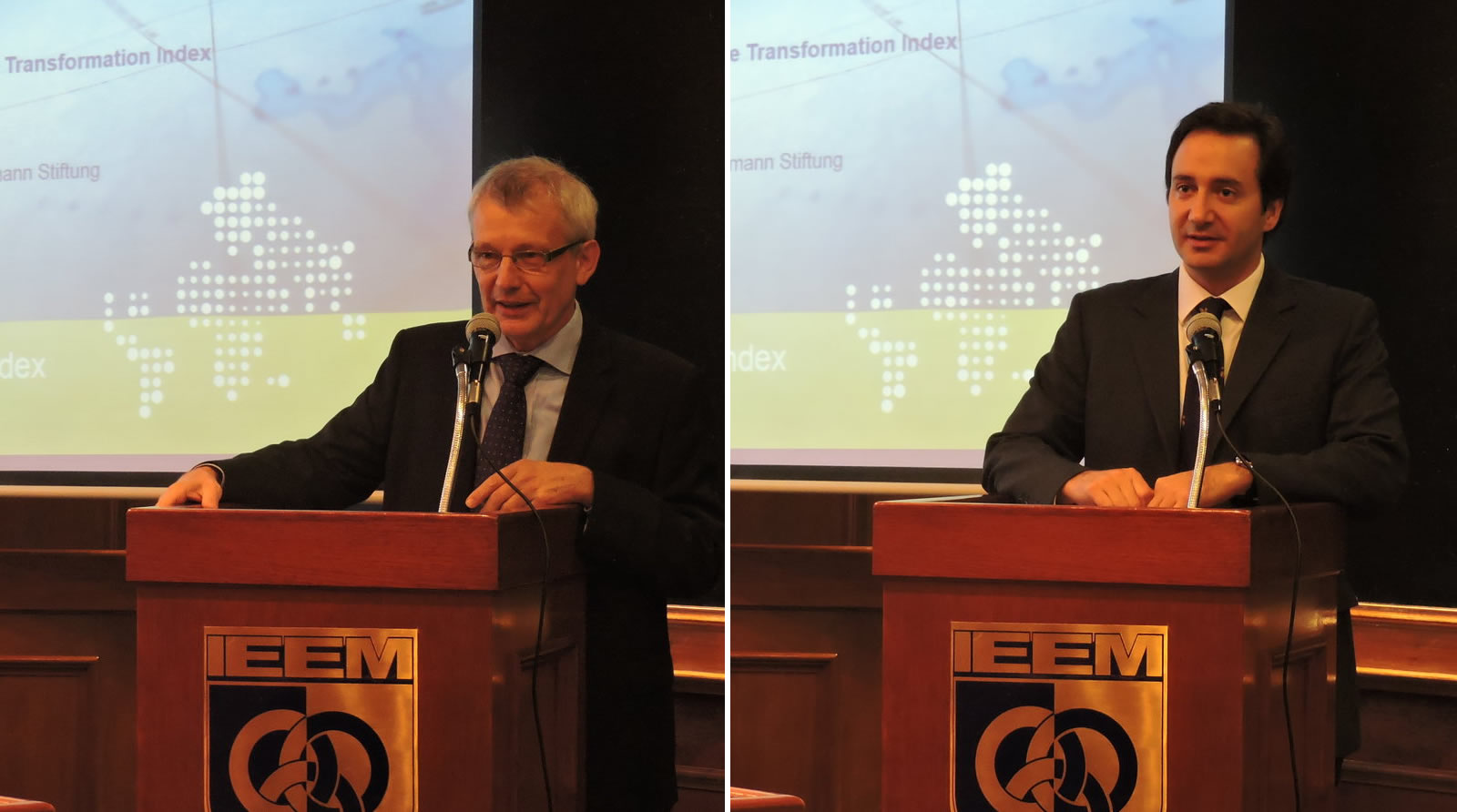 The opening ceremony was led by Gabriel C. Salvia, Chairman of the Center for the Opening and Development of Latin America (CADAL); Manfred Steffen, Project Coordinator of the Program "Partidos políticos y democracia en América Latina" at Konrad Adenauer Stiftung (left in photo); and Ignacio Munyo, Director of Centro de Economía, Sociedad y Empresa at the Business School of Universidad de Montevideo (right in photo).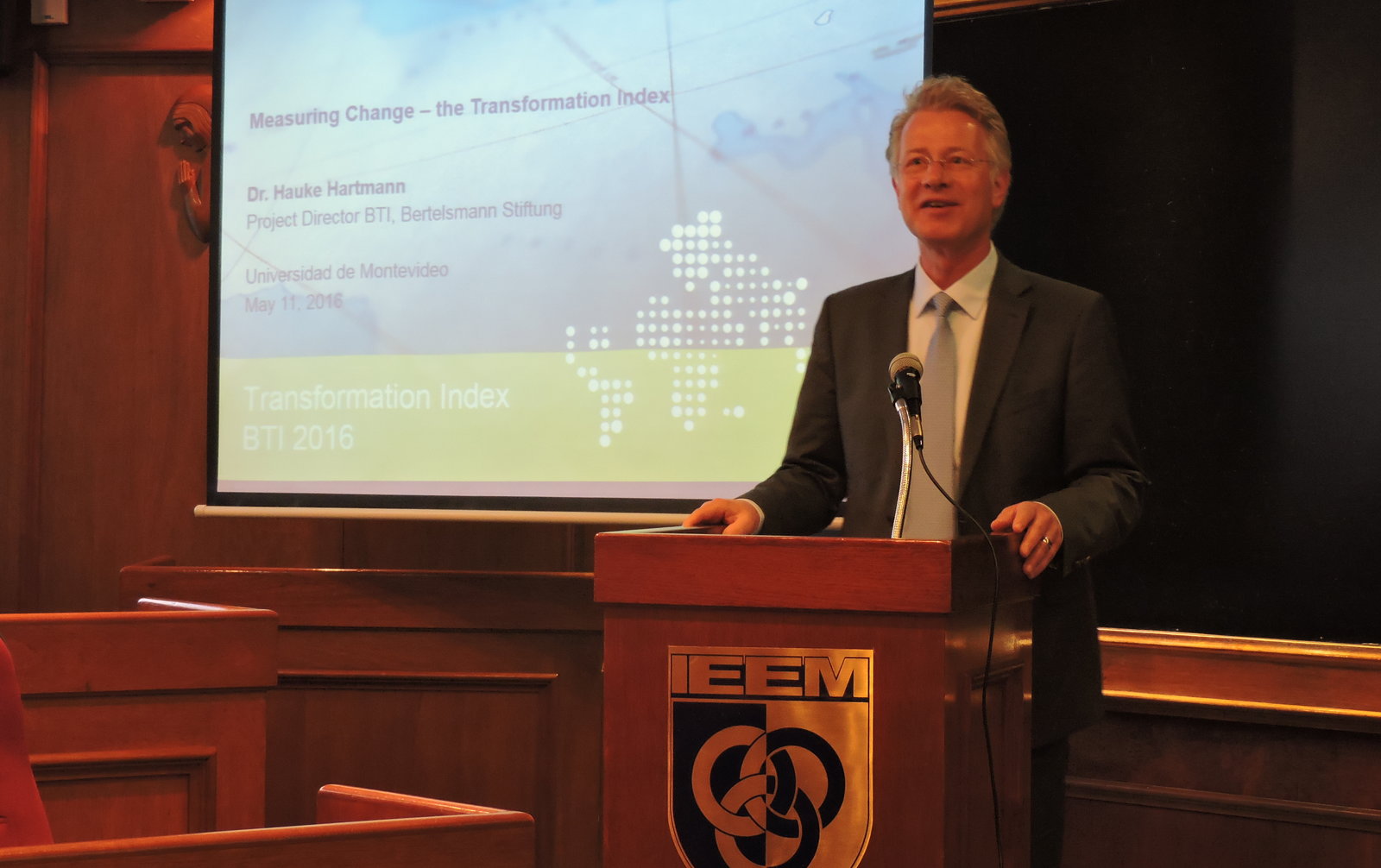 Hauke Hartmann, Senior Project Manager at Bertelsmann Foundation and director of BTI Project, gave a presentation on "Global trends in the 2016 Transformation Index" (Las tendencias globales en el Índice de Transformación 2016).
Daniel Chasquetti, researcher and professor at Instituto de Ciencia Política at Facultad de Ciencias Sociales of UDELAR, on his part talked about the chapter on Uruguay in the 2016 Transformation Index. (capítulo uruguayo del Índice de Transformación 2016)
The second panel, moderated by journalist Gonzalo Ferreira, was in charge of Luis Lacalle Pou and Carolina Cosse who analyzed "Challenges to transformation in Uruguay".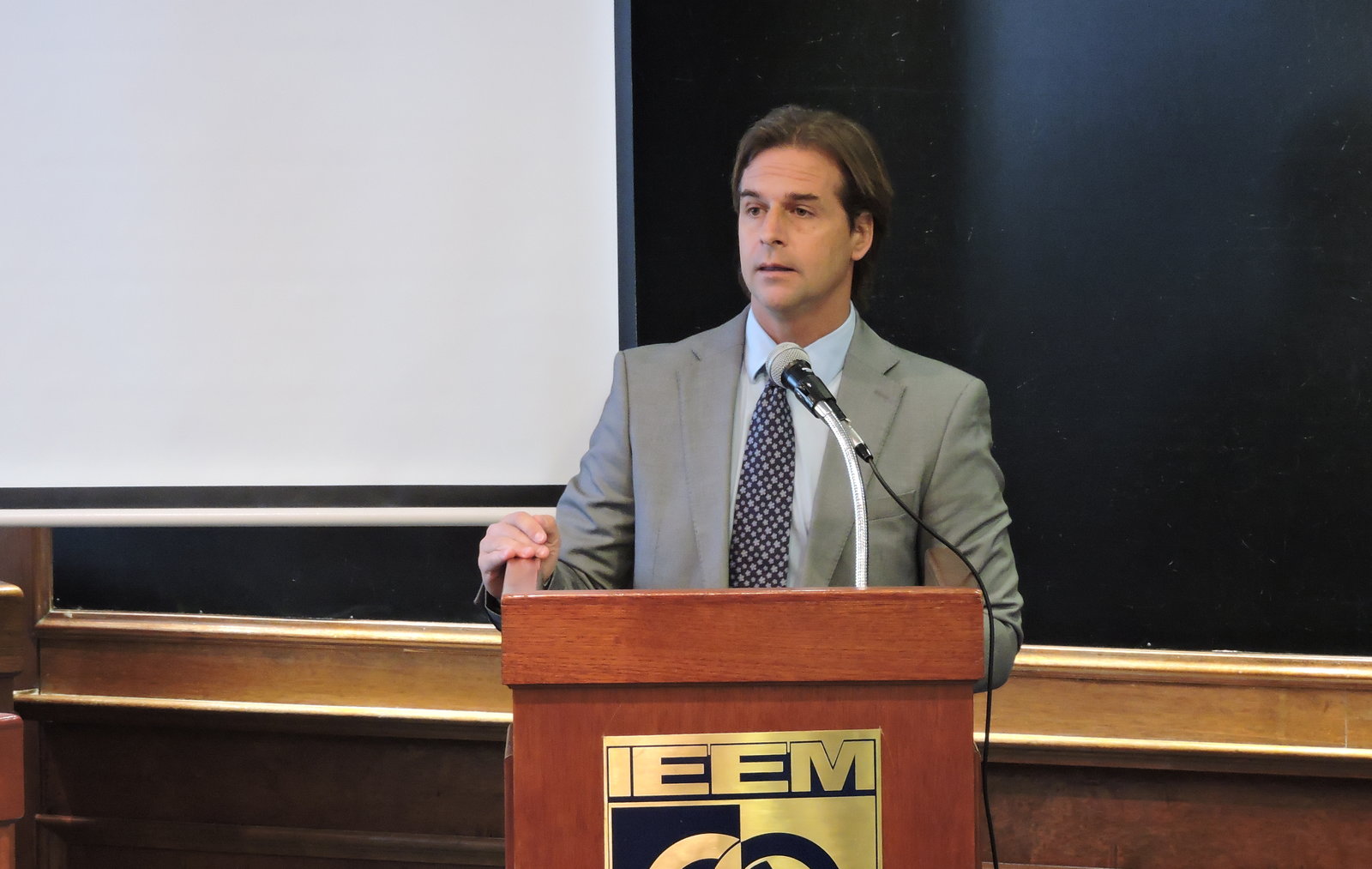 Luis Lacalle Pou is Senator of the Oriental Republic of Uruguay and was a presidential candidate in 2014.
Carolina Cosse is Minister of Industry, Energy and Mining of Uruguay.
Ignacio Munyo, Carolina Cosse, Hauke Hartmann and Luis Lacalle Pou.
In order to access the Spanish version of the methodology and regional chapters of the 2016 Transformation Index, please click here.