Hauke Hartmann, Liliana De Riz and Carla Carrizo discussed global trends, the performance of Argentina and challenges to transformation in the country, respectively in the Foro Latino Global held at the headquarters of CADAL. To prepare the
Bertelsmann Transformation Index
(BTI) specialists in 129 countries, guided by a list of standardized codes, evaluated it based on a total of 17 criteria. The BTI summarizes the results of this comprehensive study of the processes of transformation and political management into two indexes. Status Index comprises two analytical dimensions that evaluates the state of political and economic transformation, and the Management Index evaluates the quality of governance . The methodology, global trends and regional chapters of the BTI are published
in Spanish
by CADAL.
CADAL organized the Foro Latino Global 2016 to present the Index published by the Bertelsmann Stiftung (BTI) which attempts to analyze the extent to which developing countries and countries in transition are able to guide social change toward democracy and a market economy, and the method they use in achieving that.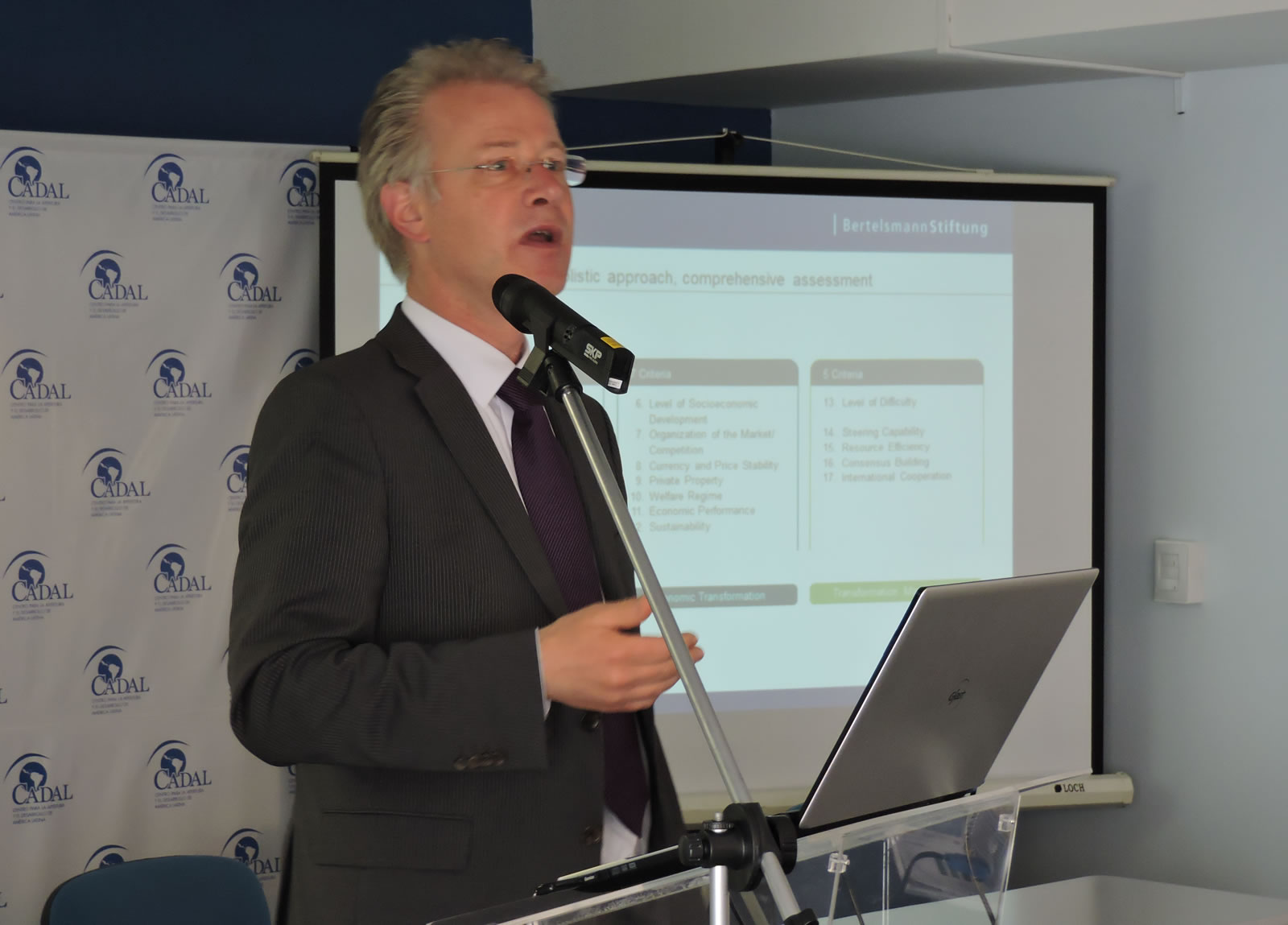 Hauke Hartmann, Senior Project Manager at Bertelsmann Stiftung and director of BTI Project, gave a presentation on the methodology and global trends in the 2016 Transformation Index .
Liliana De Riz, Ph.D. in Sociology from the University of Paris, with honours, advance Researcher at CONICET and Academic Advisor at CADAL, analyzed the performance of Argentina in the Transformation Index.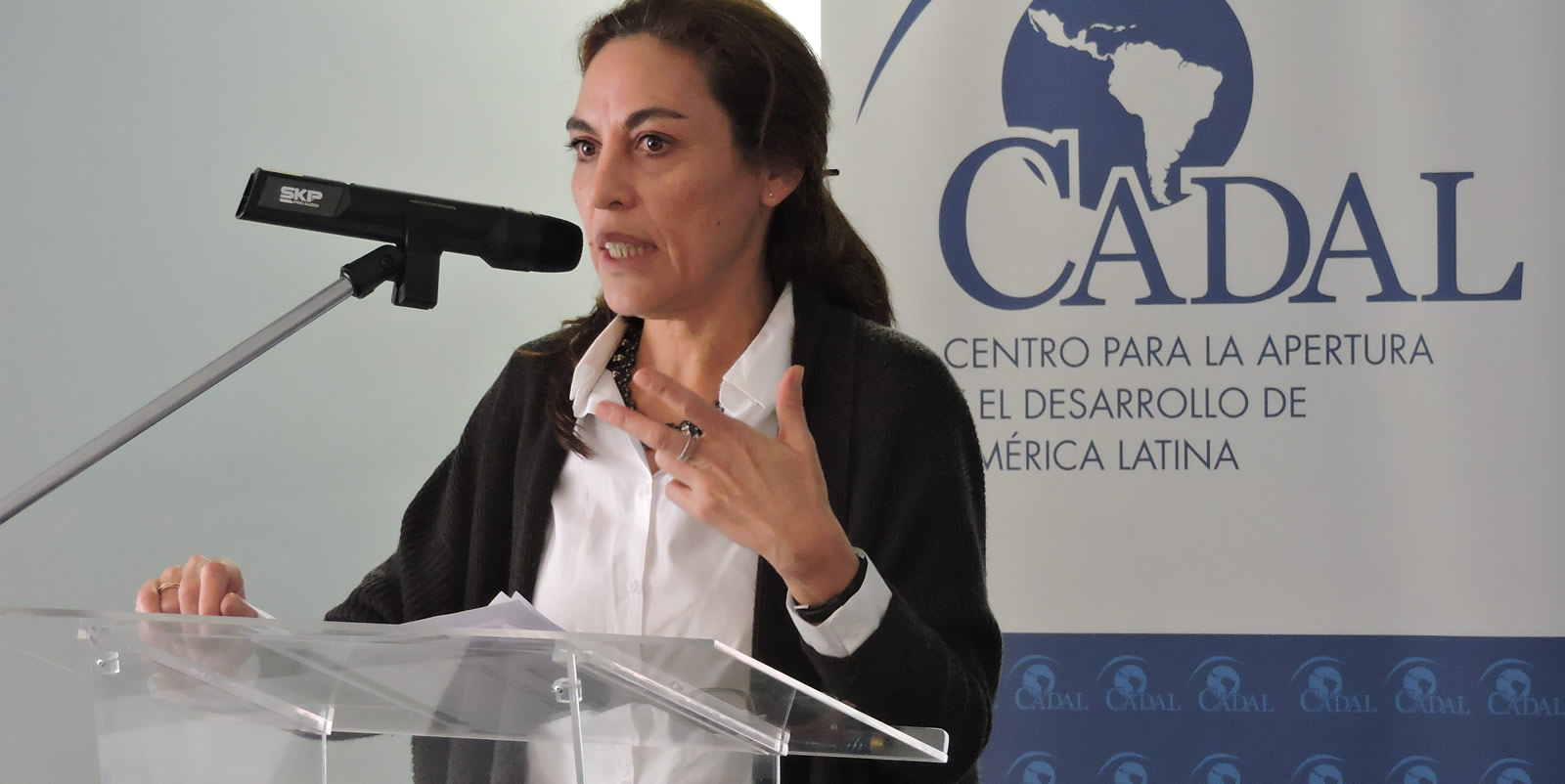 Ana Carla Carrizo, Congresswoman, Unión Cívica Radical (UCR), and political scientist, spoke about the political challenges to transformation in Argentina.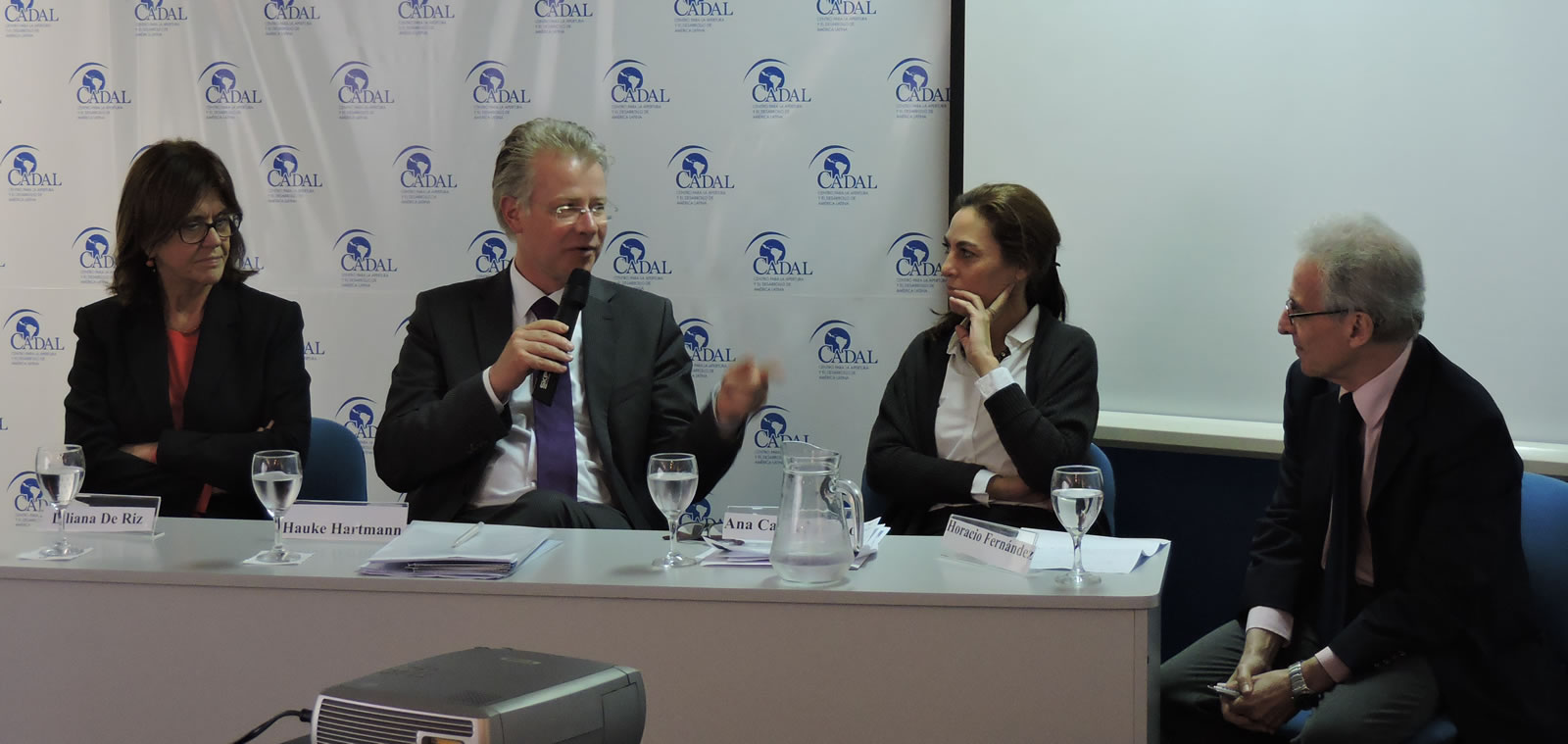 After the three presentations the floor was opened for questions and this was moderated by Horacio Fernández, Coordinator of CADAL's Business Council.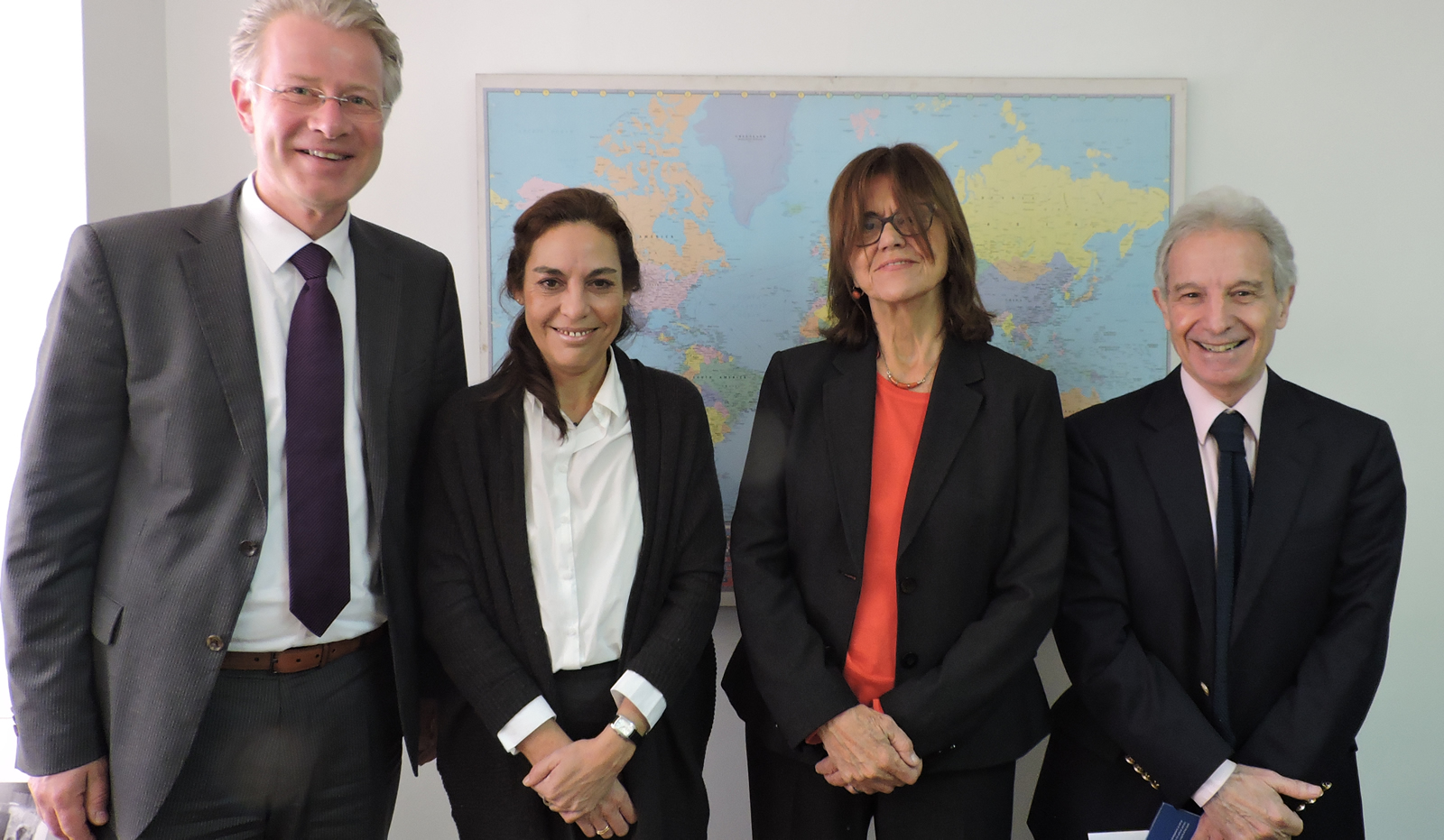 Hauke Hartmann, Ana Carla Carrizo, Liliana De Riz and Horacio Fernández.
Please click here to watch videos of the event.