With the participation of the political scientist Adolfo Garcé as guest exhibitor, a new meeting of the Latin American Forum Buenos Aires was held at the headquarters of CADAL. On that occasion he analyzed the results, conclusions and scenarios after the primary elections in Uruguay. The audience included representatives of the embassies of Australia, Denmark, Finland, Georgia and the Netherlands. The forum was moderated by Sybil Rhodes, Chair of CADAL.
The election of presidential candidates in the Uruguayan parties stood under the sign of renewal. New candidates and parties appeared. The renewal of the offer is an expression of tiredness and even frustration. However, the parties emerged stronger.
During his presentation, Garcé analyzed the main results of the election and how each one of the parties is positioned in the face to the national election of October 27, 2019.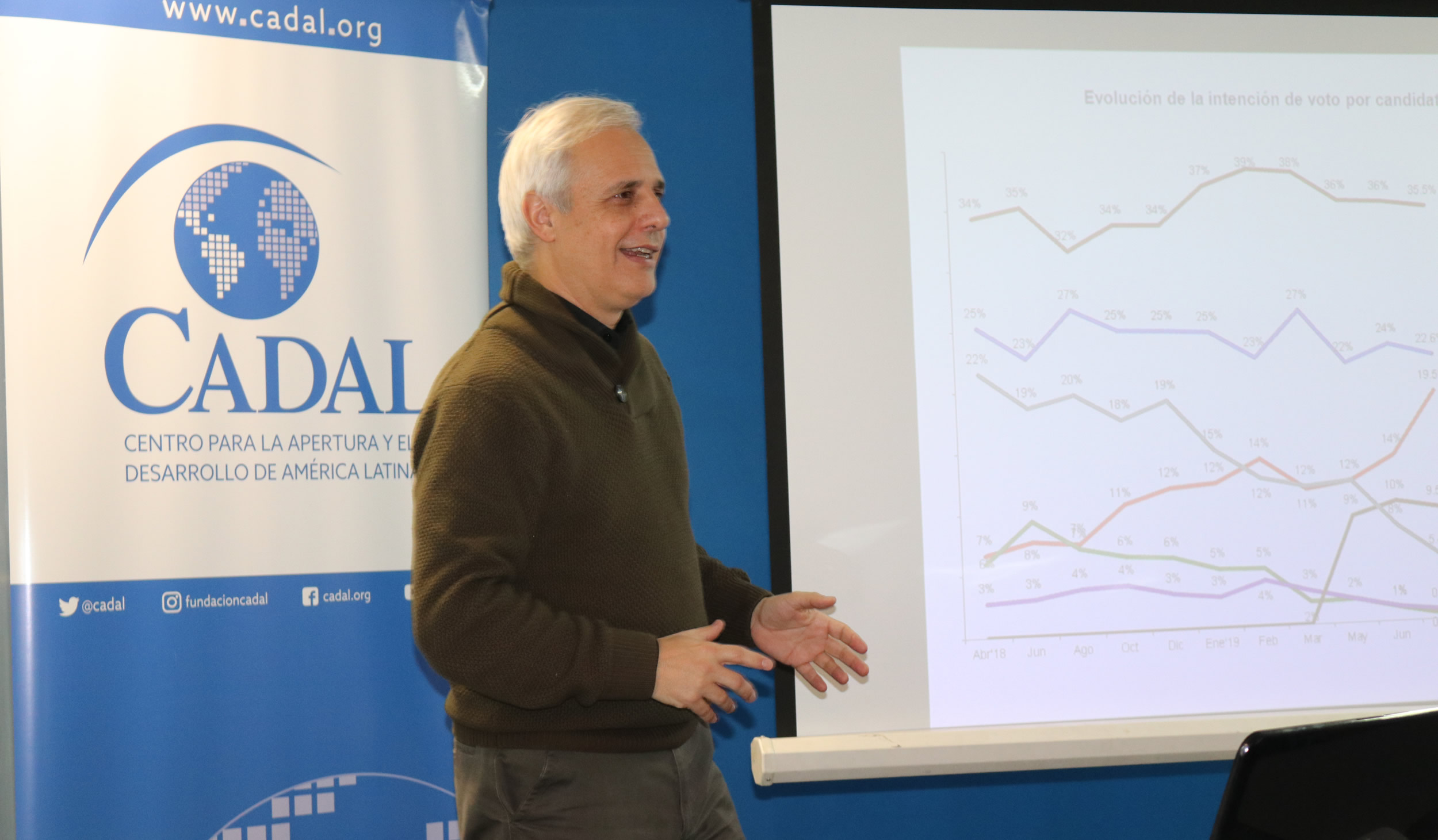 Adolfo Garcé holds a PhD in Political Science. He is full-time researcher at the Institute of Political Science of the Faculty at Social Sciences of the University of the Republic. Author of the book "Where there was fire: The adaptation process of the MLN – Tupamaros to legality and electoral competition (1985-2004)". Co-author of the book "The Progressive Era. The leftist government in Uruguay: From ideas to policies". Columnist of the newspaper El Observador.